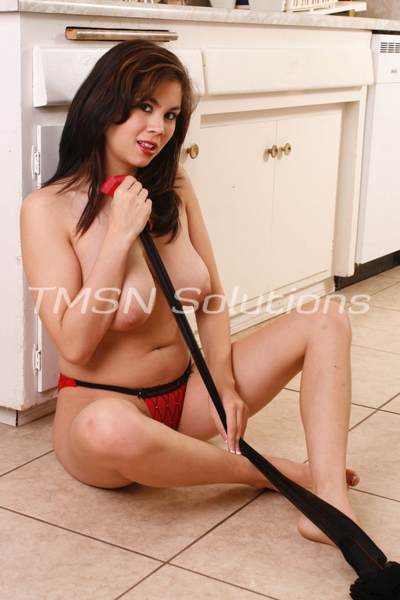 Gianna 844-332-2639 ext 355
A majority of you adore pantyhose. I would even go as far as saying that some men are obsessed with it! They're very hot and take any outfit up a notch on the sexy scale. Guys love to hear me pleasure myself through my hose during our calls. Imagine me wearing absolutely nothing except for a new pair of black pantyhose and my shiny red high heels. Now, picture me slowly removing my pantyhose just so I can choke you out with them. 
I bet you thought that I was going to let you wear them, didn't you? Do you honestly think that I would just let ANYONE wear my hosiery?! If so, think again. You must earn the privilege to wear any of my garments. I want you to impress me. I'll wear my pantyhose until you make me cum in them. Please me no matter how hard you have to try. Trust me, it's in your best interest to make me a happy girl.
I value intelligence, determination, and obedience. It is very rare for me to find all three of these traits in a man. I have faith that some of you can learn how to appease me. If you fail then I won't hesitate to wrap my pantyhose around your neck and pull as tightly as I can until your face is blue. Hearing you beg to breathe is just the beginning of your punishment for being such a loser. Are you brave enough to play with me? Let's find out.
Gianna 844-332-2639 ext 355
My Profiles