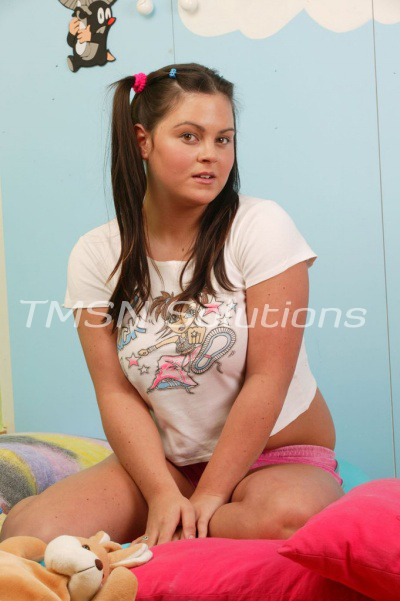 By Krysta 844-332-2639 Ext. 410
I'm only allowed to cum when a man gives me permission. Please, I'm begging you to grant me release. I've been edging my pussy for days now. Locked up in the house with only Daddy to ask and he continues to say no. He likes to watch me get stupider and stupider the needier my horny pussy gets.
Look between my legs! I'm dripping juices constantly. If I could keep my fingers off my pussy maybe it wouldn't be so bad but I can not stop rubbing it!
Please Give Me Permission
Even though HE keeps saying no, you can help me. You're a man! You can give me permission to orgasm and I'll still be following the rules. I'm desperate! Really, please. My fingers are wrinkly from petting my soaked and swollen clit. I've even started humping random objects because I am just so horny.
I need to cum. It's all I want. It's all I can think about. Please! I'm begging you. Set me free.
Have you ever edged for days before? Allowed your body to become so tightly wound you'd give anything just for that sweet release? I'm there. Right there. Let me cum!
Krysta 844-332-2639 Ext. 410
https://phonesexcandy.com/krysta/