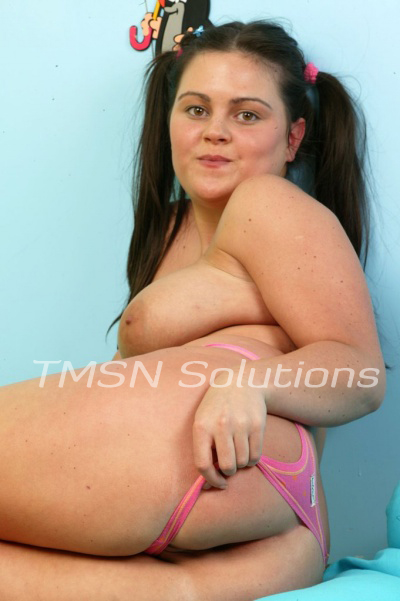 Krysta 844-332-2639 Ext. 410
Oh, you nasty boys. So obsessed with panties! I'm not talking to the sissy girls who wanna wear pretty lingerie to feel sexy. Oh, no! I'm pointing at those fucking perverts. The ones who just wanna peek up little skirts and see innocent bottoms covered in cotton panties. You dirty boys are the easiest to humiliate because you know your fetish is so wrong!
Do you feel wrong when I call you out, pervert? Do you feel shame for wanting to steal tiny undies from someone's hamper?
Panties for a Perv
Oh, please! Don't try to look innocent now and say you don't want that. You call me nearly every week asking if I've had the chance to steal you a new prize yet. It makes me feel so nasty being your little accomplice. So nasty, in fact, that it soaks my own knickers. It always makes me a little sad that you don't want to hold my panties to your nose. I promise I smell just as good as your dream girl.
Or you never want to wrap my pretty undies around your dick. No, you always want "smaller" ones. So even though it makes me sad you refuse mine, I still go out and do your bidding. Why wouldn't I? I love my pervy, Daddy!
Krysta 844-332-2639 Ext. 410
https://phonesexcandy.com/krysta/