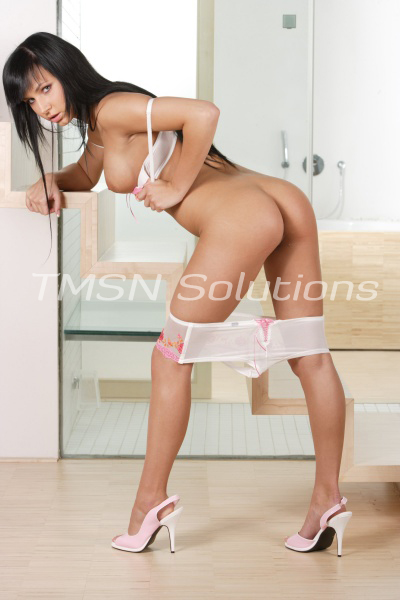 Zia 1-844-33CANDY ext 402
I have such a slutty story to tell you about this weekend. I know I have shared how much of a cock sucking submissive slut I am before but this just confirms that. I went to the hottest nightclub with my hot girlfriends and ended up on my knees in the club bathroom.
It was a hot, hopping Friday night at the sexy club downtown. I was with 4 of my sexy, naughty girlfriends and we were ready to party and have some fun. We were dressed in our sluttiest dresses and mini skirts and knew we weren't going to have to pay for any drinks that night. I was wearing a black and red low-cut lacy overlay dress with the bottom barely covering my tight ass. High heels with straps around my ankles were decorating my pretty feet and I was looking fine as hell. I was ready to let loose.

We walked in and the music was amazing. The club was packed with so many hot guys and girls. My girls and I were being bought drinks by hot guys left and right and we were getting very loose and slutty for sure. We started making out and the guys were loving it. The next thing I knew I was in the men's bathroom on my knees in front of this gorgeous guy who was very hung. His cock was 9 inches or more and perfect. I sucked it so hard and used my wet tongue all over his head and shaft. He was fucking my face and pulling my hair and I fucking loved every minute of it.
He ended up shooting his hot load down my throat and I swallowed and licked off every drop of his cum. Then, his hot friend who had been watching us lifted me up, bent me over, and pulled up my dress then he slid his rock-hard cock into me. It felt so amazing to be used like a little whore in this club bathroom. I know I am made to pleasure men. He pulled out of my tight cunt when he was ready to explode and I swallowed his load, too like a good girl. I told my friends what I did and they just laughed. They weren't surprised at all. It turned out to be an amazing night.
Zia 1-844-33CANDY ext 402
https://phonesexcandy.com/candygirl/zia/