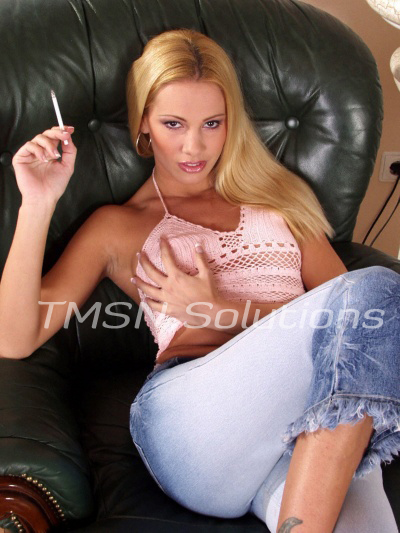 Francie xXx 1844-332-2639 xXx 208
You horny bitches have been putting your dick where it doesn't belong for a long ass time. Why would you stop now? Welcome to my Oubliette of oppression. In here, nothing you desire matters. I don't care what you think, nor do I wish to hear you express it.
You are property and will accept what's given to you. The only reason you exist is for my pleasure or entertainment. A hint of humiliation will accompany your pain. In fact, I wish to start there. Strip naked so I can inspect my new pincushion. Some toys arrive with flaccid flatworms that shrivel in fear, and others stand tall at attention, but your size will not grant you any favors.
My Oubliette of Oppression
Big or small, neither will be entering my body. Not any hole of my mine. Ever. I did say Oubliette of oppression, did I not? To be oppressed is to be denied. Stand close as I light my cigarette and put on these frilly, pink panties. Oh, look, your horny dick is trying to stretch out of the waistband. I'll pinch the fabric and snap the elastic over your tip. The sharp jolt of pain may make you flinch, but that is nothing compared to what's to come. Are you afraid?
For fucks sake, I can hear your sniveling, "No, Mistress," From here, but that's a lie. It's okay to be afraid; in fact, you should be. Just know you can't say, "no," to me. Well, I guess you couldn't, but it would cost you. The cigarette dangling from my fingers waves dangerously close to your oozing tip. Can you feel the heat of the burning cherry?
You will.
Francie xXx 1844-332-2639 xXx 208
https://phonesexcandy.com/francie