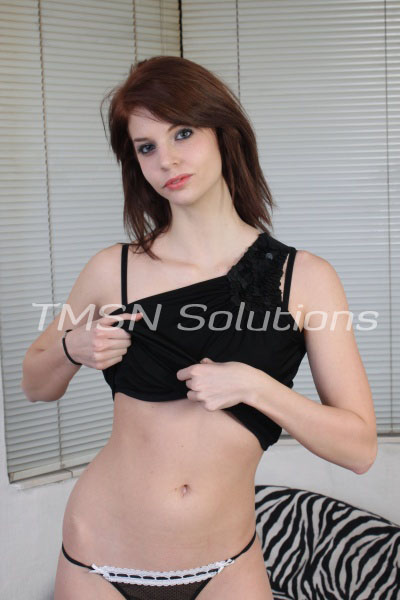 1-844-332-2639 Ext 204
My boss has me in the wet panty fits now. After she snuck onto my farm and set herself up a little view station of me so she could watch me put on a show for her on my balcony I have been just itching to see what's next.
I have been told not to play with myself anymore. She had told me to play with myself and send her a video when I wanted to play. Now though she told me not to even think about touching myself. Its been a whole WEEK and I haven't heard from her.
My boss has me I have been so horny
I have been so horny I have been havin to take cold showers all week. Last night though I slipped. I didn't mean to honest. I was in the shower letting the water run over me. I grabbed the handheld and started rinsing off when the water pressure just hit my clit.
I moan so loud I actually scared myself. That small amount of attention to my pussy put me to shaking. I just had to let the water pressure hit me again. This time my whole body shook so hard I had to hold on to the wall of the shower.
Before I knew it I was riding my water head fast and hard as I could screamin in the bathroom as I came so hard I slid down the wall to the floor of the tub. After I had calmed down and gotten out I went back to my bedroom.
The laptop my boss had given me was on the bed. I was checkin it regular waitin for her to say something to me. I look over at it to see I have a new message. I open it and sure enough, it's from my boss.
All it said was "that's 3." With an evil smiley face. She had been keeping track of how often I disobey her. How….how did she know what I had done in the shower? That's when I knew for sure my boss has me.
Torri
1-844-332-2639 Ext 204
http://phonesexcandy.com/torri/
http://www.sinfullysexyphonesex.com/torri/