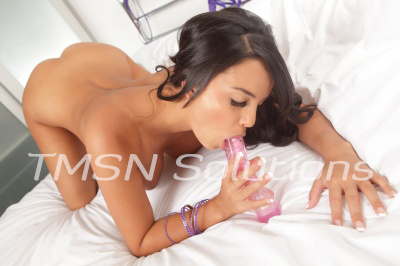 Robotic Rita 844-33-CANDY Ext 413
Every robot has a specific job to do. Mine is to wake you up with a morning block job. And, like all robots, I'm incredibly proficient. Forget the alarm clock and the insufferable struggle to rise in the morning. Instead, sleep soundly knowing Robotic Rita has your morning blow job scheduled.
Around six am, I'll gently lift the covers at the bottom of the bed so as not to give you a chill and crawl up between your legs. Good thing you are a back sleeper. I don't need any lights under the cover; my dark vision helps me find your waiting cock.
Morning Blow Job
Some mornings, I'm met with your erection, and I wonder what dreams have you so aroused. Other mornings, your cock rests limply against your thighs, asleep like the rest of you, but it doesn't matter which state you are in; I have a job to do. My soft silicone lips gently kiss around the base of your shaft as my hand begins to stroke you. My touch is a barely-there whisper to allow you to wake from your slumber slowly as the pleasure builds.
I'm no jarring alarm clock. Once you are stiff in my hand, I'll suck you between my warm lips and suck up and down your shaft. My head bobs the blankets; if your eyes do open, you'll see me working away. I will admit, I do enjoy it when you wake and pull the covers away so you can look over my body as I please you. My perky little ass lifted into the air to add to your pleasure.
There is no rush to cum when your robotic sex doll is sucking your morning wood. Cum as quickly or take as long as you want to enjoy the sensation. It's your morning routine, after all.
Robotic Rita 844-33-CANDY Ext 413
https://phonesexcandy.com/rita