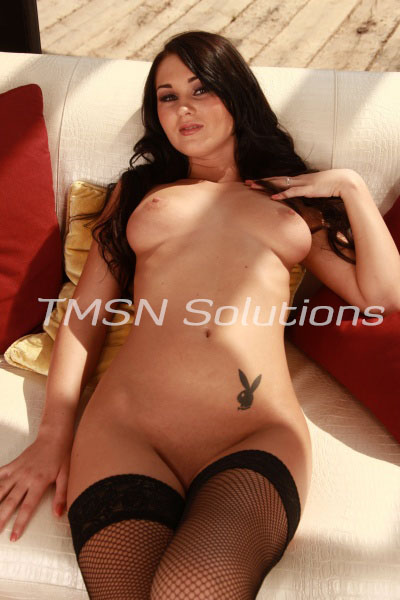 Kayla Cumsalot
On my couch, he sat beside me. His lips traced up and down my neck as his fingers found their way into my panties. I spread my thighs wider to grant him access and closed my eyes. Being fingered is one of my favorite sexual activities, and he knew it. "No one's ever made me squirt," I confessed in a breathy whisper. I felt his chuckle against my skin before he whispered back.
"Princess, I have magic fingers."
Magic Fingers
Slowly, he explored my bald pussy lips. First, he began petting me between my legs until I was humping my hips against his hand. "Be patient." He nipped at my shoulder, and my head turned to the side. It felt too good to be patient! Next, he worked his digits between my slick lips, spreading me open until his middle and index fingers trapped my clit in a gentle pinch. Then his thumb wiggled over the tip of my clit. The motion made my thighs quiver, and they tried to close without my permission.
Carefully, he used his other hand to pry my thighs open and tsked me. "Don't make me tie you up." Ha! Was that intended as a threat or a promise? I moaned for him as he removed his hand and slid my panties down my legs. Once they were on the floor, he lifted my left leg and draped it over his lap, pinning it in place with his elbow.
Next, he stroked my wet lips again, and to my surprise, he slapped my pussy. The wet smacking sound filled the room, and my body flinched in reaction. "Fuck!" He ignored my outburst and went back to sucking on my neck. Then allowed his two fingers to dart shallowly into my pussy. My hips arched again, wanting him deeper. Finally, he gave me what I wanted. His hand felt like a machine as he positioned his fingers in and out of me. Plunging them deep and hard, just how I like it. Like a jackhammer, he finger fucked me with his magic fingers.
"That's it, Kayla."
My hand curled around his forearm, nails digging in as he drove me to orgasm. I felt his fingers twist inside of me, turning to curl and rub my gspot. His other hand pressed softly on my lower belly, and a building pressure exploded throughout my body. Every inch of me convulsed, and I felt my pussy gushing around his fingers, but he didn't stop. "That's it, Kayla." He encouraged me as he continued to rub my special spot until my pussy gave him what we both wanted. I watched helplessly to stop it as my pussy squirted clear drops across the living room floor. The pleasure was so intense I wanted him to stop and to keep going all at the same time.
It's a good thing the choice wasn't up to me. He pulled his soaked fingers from my hole and used his wet palm to slap my sensitive clit again and again. I screamed out, and just when I thought I couldn't handle one more slap, he filled my pussy with three firm fingers. Just as hard and fast as before. My body tried to curl up or buck away from him, but he held me close. "Cum again for me."
Kayla Cumsalot 1844-33-CANDY ext 357
https://phonesexcandy.com/candygirl/kayla