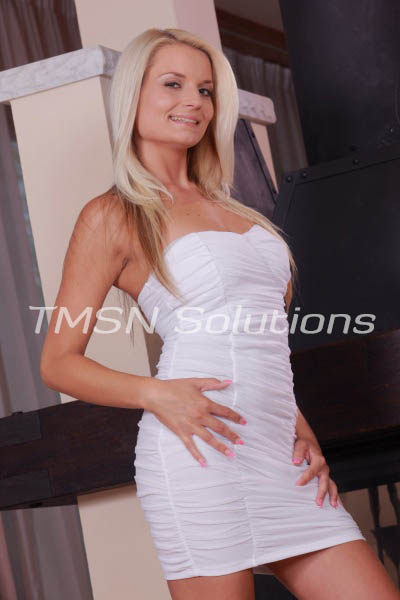 Phonesex with Felicity 1844-332-2639 x 270
My husband and I have been trying to conceive for what feels like forever now, and we're getting nowhere. I'm tracking my ovulation, my body temperature, everything! We switched him from briefs to boxers to give his boys some breathing room to increase the swimmer count, and still nothing. Months of love-less baby-making sex that's producing no fruit.
He knows I'm frustrated; my friends and family know. It's so bad even his friends know I'm fucking frustrated. I just want another baby! It was time to shake up the routine, so when his best friend Jake came over for Sunday night football, I knew I was going to make him fuck a baby into me. Without a condom!
Take Off The Condom
I waited till halftime; that's when my husband always goes to the bathroom, and he scrolls his phone the whole time. As soon as he got up, I sat next to Jake and started rubbing his chest. He looked at me sideways and said, "Geez, Felic, what's gotten into you?"
I smiled and laid my head on his shoulder. "Oh, Darren didn't tell you? We're finally pregnant, and It's got me so horny!" I lied through my teeth. "all these hormones, ya know? I've been asking so much of Darren, sex-wise; he's worn out. I was hoping I could borrow your cock?" His eyes got big, and he panted.
"Oh, wow. Um, congrats." I moved my hand over his crotch and felt how hard he was. He moaned and shook his head. "No, wait. We can't. He's my best friend." That made my eyes roll.
I straddled his lap and started to undo his pants. "I'm already pregnant; it's fine. What harm could it do?" He seemed to be thinking with his cock because he grabbed my tits and nodded.
"Right, right. Okay. Yeah, let's do it." He pulled out his wallet and rolled a condom down his cock. I turned myself around to ride him in reverse. He held my hips and squeeze my ass. "fuck you're so tight!"
Already Knocked Up
I moaned as I bounced and slid myself off his cock. "I'm already knocked up, Jake. Take the condom off." He grumbled a cuss, but I watched over my shoulder as he peeled it off and slipped back inside of me.
"God, yes. Fuck, Felicity, I'm going cum." He pulled my hips down, and I sat back. Yes, yes. That's what I need! A baby-making load as deep as he could get that big dick.
"Fucking cum in me." I started flicking my clit fast, knowing a female orgasm helps pull the cum into the womb. He did not disappoint. He flooded me full of cum, and I waited till he was drained before I climbed off of him and waved goodbye. "You boys enjoy the rest of the game."
He nodded again with panted breath and tucked his cock away just as my husband walked back into the room. "What'd I miss?" Darren asked. I just laughed as I skipped to my bedroom to lay down and rest, holding my lower belly, just praying his seed would take!
Phonesex with Felicity 1844-332-2639 x 270
https://phonesexcandy.com/candygirl/felicity/