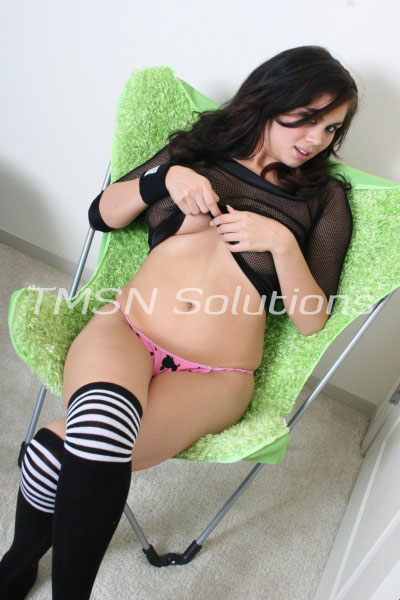 Gianna 844-332-2639 ext 355
My tight pussy feels too good. You don't want to pull your cock out once my pussy lips are wrapped around it. You ask me if I'm on birth control but I always lie and tell you that I am even though I'm not. I want to trap you by wrapping my legs around you right when you're about to cum. I want you to get me pregnant. 
My thick thighs wrap around you tight! There's no way you can escape me. Not like you'd want to anyway once you've fucked me. I have the perfect body for bearing your baby. I can't wait until you knock me up! Don't act like you don't want it. You want to give me that sloppy cream pie, don't you?
You want to fill me all your cum and get me pregnant!
You'd be so happy to have your seed buried deep inside my tight wet pussy. Are you going to tell your wife that you knocked up a sexy college girl, or should I tell her myself? I'm going to trap you and keep your cock forever. Our baby would be SO cute! You're going to love seeing me pregnant! Too bad it's just a fantasy. Still, I know you'll enjoy fucking me raw. Call me and give me that baby gravy! 
Gianna 844-332-2639 ext 355
My Profiles