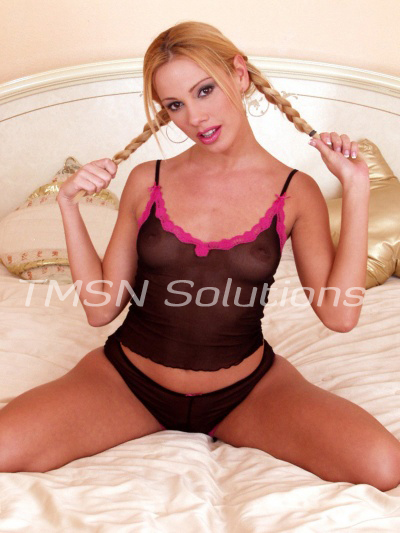 xXx Francie xXx 844-332-2639 x 208
Let me break something to you, sweetheart, all the forced feminization stuff you are into? It's just you not taking ownership of your true feelings. Now there's nothing wrong with that! I love a forced feminization call just as much as the next girl!
I'll gladly spend hours with you, forcing you into all kinds of slutty situations to bring out the girl in you, but let's just cut to the chase. It'll be so much easier on me if you just admit you are transgender.
Forced Feminization
Let me take you to the mail. We will start with a waxing appointment. Of course, it's going to hurt a little, but that's going to get me off in a big way! While you lay on the table for three hours, having all your body hair snatched off, I'll be in a chair in the corner touching myself.
I paid your aesthetician an extra $200 to let me play with my pussy while you squirm and yelp in pain. As you writhe around, I stick my hand down my yoga pants and start masturbating slowly. I have three hours of ecstasy while you wriggle around in front of me. Each rip sound sending me closer and closer to nirvana. My other hand lifts my shirt and slides under my bra, caressing my right breast. A loud moan escapes my lips which I bite into as the first wave of pleasure crashes over my body.
Another rip, and I squeal with pleasure as my fingers move up to my clit. I spread my legs wide and lean my head back against the wall. Eyes closed, I let loose all inhibitions and begin going to work, building towards my first orgasm of the day.
I know you're watching me, trying to distract yourself from the pain boiling inside of you. Watching me only makes your little clitty embarrassingly hard, and the poor aesthetician has to stifle her snickers.
Call me and find out what the rest of your waxing session looks like or what store we will go to next!
xXx Francie xXx 844-332-2639 x 208