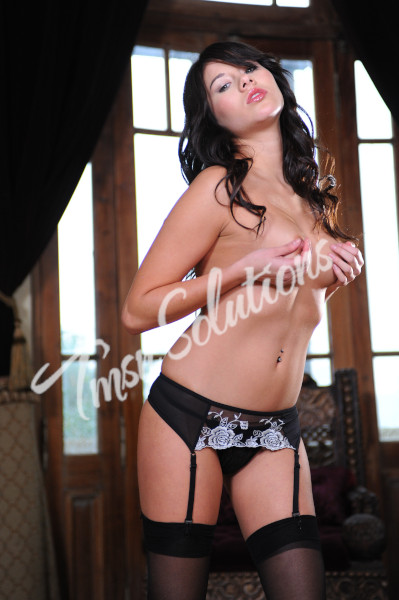 Call Sammy Now (844) 332-2639 ext.421
Getting our fucks in before, you, my Daddy, leaves on some important business trip.  "No more, until I get back." Is the last thing you said to me after fucking my brains out an entire night. I've been left alone before, as a test. And failed miserably. Couldn't last a whole day without fucking myself and thinking of my Daddy, and how he takes care of me.
Pouting, arms crossed, wandering around trying to think of things to occupy my time. Everything seems boring, I only eat for sustenance. The only thing I want to taste is you, Daddy. Licking my fingers clean after you give all that you have to me. "Fuck, I can't mess this up." I think to myself as I pace back and forth. The promises of what Daddy will give me when he's back are too good to pass up. I'll just have to keep myself distracted in the meantime.
Every Daddy Needs A Sammy
Figured I'd pass the time by slipping on Daddy's favorite black lingerie pieces I surprised him with not too long ago, and have a little photoshoot. Once I'm done, I check my clock. Perfect, I know Daddy's in his important meeting and can't be distracted. He usually doesn't check his phone while on business. Good thing I know his email address.
One by one I send the sexy photos. Reminding him of my sweet, freshly spanked ass in one. Toying and playing with my nipples in a few others. Every 'delivered' notification sends chills down my spine and shrieks of giddiness through the whole house. On my back, kicking my feet in the air, my laughter stops cold when I hear my phone ring. Daddy's i.d pops up. I swallow hard and answer, 'Yes, Daddy.'
Call Sammy Now (844) 332-2639 ext.421