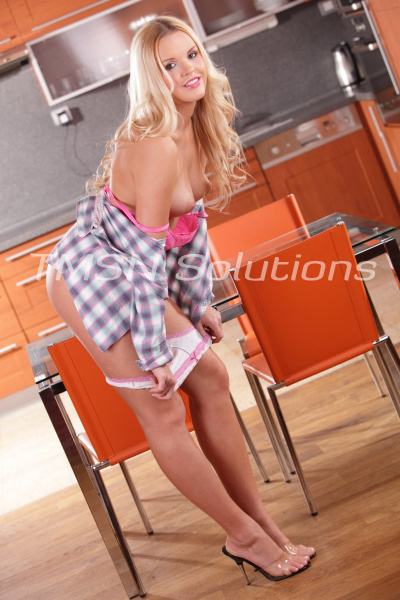 Spencer
Queen of the demons has always been my goal ever since I was a baby angel. I knew my place belonged amongst that sexy little devil's side. My friends all told me that angels and demons don't mix well. But that has never stopped me from dreaming. Finally got my wish when my dad told me to go to hell as a punishment for making the other angels engage in oral sex. I know I am such a naughty angel. I knew this was my chance to be the queen of the demons.
When daddy said you must spend one year in hell, I had to act like I was upset. Deep down inside, I was excited to see what the devil would do to my little wet pure pussy. I didn't want to return being a failure to my friends who said I couldn't marry the devil.
Queen of the Demons Phonesex
The minute I arrived, there were people in cages getting fucked. Women wore red and black latex jumpsuits with whips. The other women walked around with their strap ons just dangling out. Hell was so hot thinking to myself. I cant wait to see who runs this sexy place.
I was sent to a door-labeled head bitch in charge. Which is where I got my wish to meet the devil. It was a statuesque woman wearing a tight black dress and spiked red pumps, to my surprise. So you are the little angel that needs a suitable punishment. I was so shocked by how beautiful she was I couldn't get a word out.
The devil strapped me to the bed.
I eventually snapped back to reality. And I told miss devil, there's only one wish I have, and that is to be your bride. I want to be fucked and teased like the bratty demons I was supposed to become. She turned around with the most sinister grin I had ever seen. She instructed the others to leave the room. I was so nervous because I had only heard bad things about the devil. She pushed a button, exposing a sex dungeon. There were all types of toys that I had never seen. I visited the human world once and stumbled into a sex store, and they didn't even have the things she had.
I knew I was in for a treat when she told me to lay across the bed. The devil strapped me to the bed. While tying me up, she whispers that you're going to want to go home after this sex capade. To be continued……
SPENCER
1-844-332-2639 EXT 401