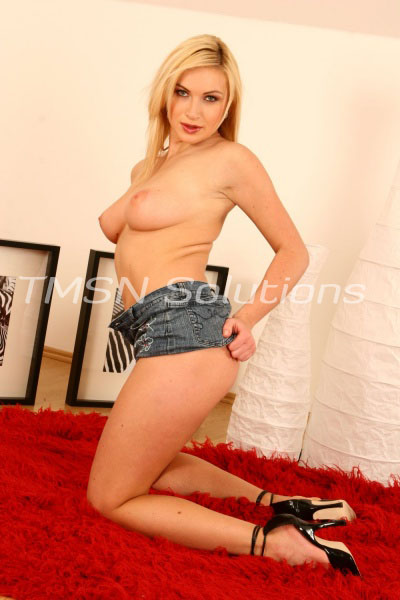 I am a beautiful vision you will never forget. You crave me; you need me any way you can get me. So, your face becomes the perfect throne for my ass. My presence consumes your every thought, and you willingly give yourself to me. Slowly I lower my perfect round ass onto your face. My gorgeous curves entice and captivate you. The aroma drives you insane with lust! I'm the beautiful vision that takes over your existence – leaving you unable to function. I understand; it's not easy being a man. As a result, you fall weak to your taboo desires, especially when teased by the presence of this beautiful vision you can't take your eyes off of. Are you ready to pursue the ultimate pleasure of tease and denial as I get inside your head?
Beautiful Vision
The daylight diminishes as my glorious moon appears above your face.
So, you beg and plead for just a taste, the tiniest lick. Indeed, I need not remind you, "This is NOT about you… It's about me." "Yes, Mistress" escapes from your mouth as I lower my beautiful vision onto your face and smother you. After that, I feel your nose rubbing against my crack, grinding my ass effortlessly across your face.
The pleasure intensifies as I move up and down your face.
I Edge you along – tempting and teasing you- my way of loving you, pulling you back from no return over and over again. I push your limits and tease you until your head is "about" to explode. As I lift my treasure of pleasure from your face, you gasp for air. I remind you, "Don't you dare cum. Not until I allow you." You and I both know that cumming too fast shows weakness. Therefore, I will break you of all your imperfections.
So, you will know stroking your cock for this beautiful vision is a reward.
In addition, I lean down and tease you – almost giving you a ruined orgasm. I own your cock and will do as I wish. You can only touch it when I allow you. "Your cock is mine now!"
Call me if you are ready to give yourself over to me as I fill your head with this beautiful vision of naughty, taboo fetishes? I'll set my tush on your face for some pleasing ass-worship.
Taboo Queen Lyla 1-844-332-2639 Ext 264