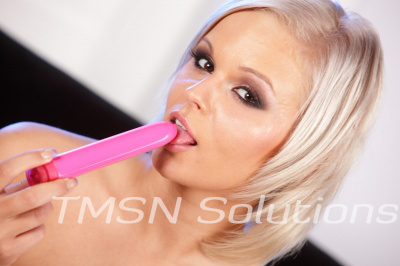 GIGI 844-332-2639 ext 299
Despite all love and feelings that you have for me, You Want a Real Man Cock. Not, you need a cock, juicy, thick, full of ***** and ready to explode inside of you. It is easy for you to be with me, but you are so shy to ask for more. To demand something more real than just a night wet fantasy. I understand it, my precious sweet. I do not need you to tell me, I see and I feel it.
Few weeks ago, I bought for you a medium sized black dildo. I love to strap it on the belt around my hips, put some lube on it and stroke it in front of you. You were so excited at the beginning, so horny and ready. Your mouth was watering and legs were shaking too much for you to stay still.
You Want a Real Man Cock
You breathing was deep and fast, I could hear the hard beating of your heart. I started with my fingers: I was opening up you slowly and gently, one finger at a time and tons on lube. You were so tight. It was hard to relax for you, but not because of the pain; you were to excited to take in all in. I was laughing and smiling when I finally could slide inside of you, fulfill your needy hole and start riding your perfect ass.
But today, we have something different. Does not matter where and how, but I found a sweet guy, his name is Jake, and he generously offered his cock for rent. Your eyes were so wild when you saw him. You looked and me and when I give you alight smile and shacked my head towards Jake, you smiled back and giggled.  I know little slut; you want this cock in you mouth so bad. And today you have a chance to show me what you can.
You fall on your knees and crawl toward the guy. With shivering hands, you try to unzip his pants and pull them down. When his cock is finally free out of underwear, it slaps you on your face and you sighed. You are too afraid to look up, so you just take this cock in your hand, licking your dry lips and kissing this dickhead, slowly. The Jake's moan makes you feel braver and next thing I know, you take this perfect cock inside your mouth and with a loud gulp, swallowing it deep inside your throat.
Slavic Mistress Gigi
844-332-2639 ext 299
https://deviantphonesex.com/gigi/