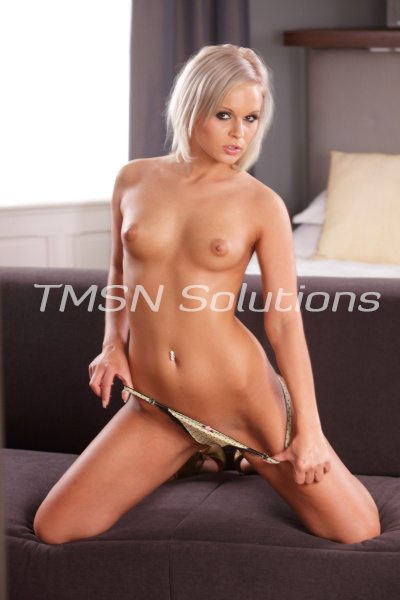 GIGI 844-332-2639 ext 299
The best method to deal with brats – weekly spanking discipline! I have a pretty strong personality, it is hard to dominate me; however, there are a few men who can really do that. And I enjoy it so much! I do not like labels, but I would rather consider myself as universal switch: with a right man I will click into submissive little slave and will enjoy everything my Master will give me. And due to my pretty young age (not Mommy yet but not a Teen already lol), I can be very naughty and disobedient to my Owner. My bitchy mood shows up and I can not stop myself from being a little brat.
Weekly Spanking Discipline!
And because I get into too many troubles due to my attitude, my Master decided to put me into a punishment schedule. Weekly discipline is a great method to keep me in firm hands. Once a week, usually on Friday, I have to take 45 slaps by hands and 25 belt strokes on my bare bottoms! At first, I was so angry and rebelling. I was screaming and yelling and hitting my Master, when he was bending me over his knees, locking my legs and taking my panties down. I would be so loud. Some time after, I became so scared, I was afraid of each coming Friday and was crying. I begged him not to do that and promised to be a better girl. Of course, no one would listen to me and my punishment would happen.
Now, I fully accepted this method. It is really effective and I see that it not only cleans my brain, but also gives me release. After each session, I would feel so free and so less stressed, in someway I was getting a forgiveness' for my bratty attitude. Each slap and stroke, made me feel thankful for my punishment. It became not only a way of dealing with me, but also a way to be closer to my Master.
Eastern European Slave Gigi
844-332-2639 ext 299
https://deviantphonesex.com/gigi/