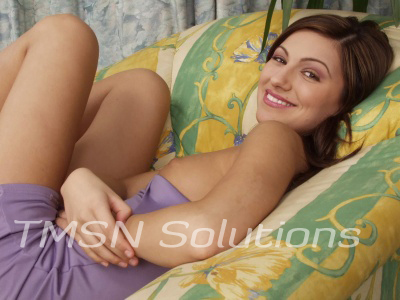 You wearing diapers is sexy.  I know you resist it because you think I won't see you as a man.  But you don't have to do that.  I love that wearing diapers makes you hard and dripping.  Let me put them on you, and we can enjoy some role-playing together.  There's something about putting you in a big pamper that makes me feel sexy and maternal, especially when you ask to call me Mommy while you're in that adorable crinkly diaper.  I love the little gleam in your eye when I go into dirty Mommy mode and watch the front of your diaper start to bulge and thicken.
Wearing Diapers
You lay on the bed for me as I kiss you all over.  I straddle your hips and sit down on the front of your diaper.  There's something about me being in big girl panties while you're tucked away in that Pamper.  The front of your diapee is so slippery and smooth, and my cotton panties slide over them so easily.  The whisper of the two of us rubbing against each other fills the room around us.  Despite your initial protests of even wearing this for me to begin with, I can feel you growing even harder inside.
I lean over to kiss you and to press myself more fully against your disposable nappie.  Rocking my hips against you so that the soft cloth on the inside rubs against your cock.  I tell you how adorable you look for Mommy in that crinkly wrinkly diaper.  Then I encourage you to do the thing we both want you to do.  I whisper in your ear that it's time for you to make cummies in your diapee for Mommy like a good boy.  That's what you are for me.  You're mommy's very good sweet sexy little boy.
Zesty Zoey
1-844-332-2639 Ext 403