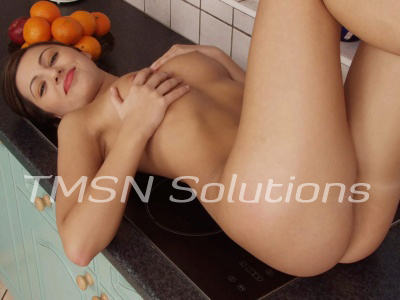 Ways to Dominate Submissive Zoey:  He makes me wear a chastity device over my pussy so I can't play with it unless he's there allowing me to play with it for his amusement.  He forces me to edge over and over, for hours, days, at a time.  Forcing me to hang on that precipice but not allowed to fall over the edge.  My pussy aches to cum hard and screaming.  I love to cum for him.  I love having to wait and letting him be in control of my pussy and my orgasms.
Ways to Dominate
The sound of the crack of my hand or paddle against my ass makes your cock so hard, doesn't it?  I'm always up to naughty things and there's always something to punish me for.  A naughty slutty submissive like me is never as innocent as I look.  Call and make me describe the evil implements of torture I have at your disposal to punish my creamy white ass with until it cherry red and I'm sobbing for you to let me stop.  Are you mean enough to make me cry like a naughty little girl?
Sir said I needed to be tested.  I'd been trying too hard to control things I had agreed to let him control.  One night he took me to the local park.  He ordered me to take off my panties and to hand them to him.  He ordered me to sit down and to spread my legs as wide as I could.
I felt so nervous my whole body was shaking as I did as I was told.  I was panting and working hard to keep my nerves under control as he tied my legs open to the park bench and my arms behind my back to the back of the bench.  Then tucking my panties in the pocket of his pants he walked away without saying a word.
He didn't need to.  I understood my expectations.  There I was to exist open to anyone who'd walk by and be subjected to their whims and desires.  I was used by so many men and women in so many ways.
Zesty Zoey
1-844-332-2639 Ext 403