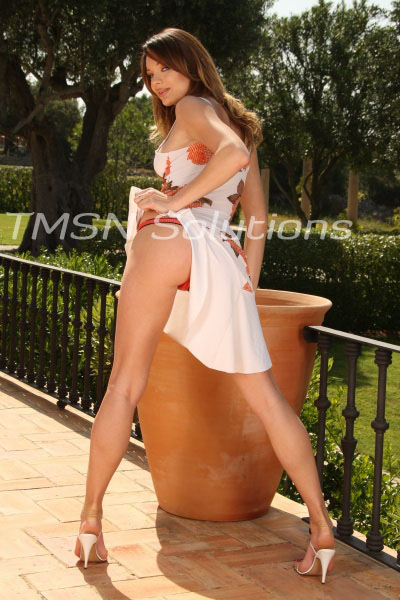 Allow me to introduce you to a kink I appreciate: Voyeurism. I absolutely love the thought of someone watching me, getting aroused by secretly watching what I do in the privacy of my own life. The reason I say life is because at any given moment, any one could be watching us.
Just think of all the daily activities a woman like me goes about during the day. You can easily see how many opportunities for voyeurism there truly are. As an example, yesterday I went to yoga, got a coffee, and did some shopping at the lingerie boutique. So many opportunities.
Monique on Display
Voyeurism is sexy to me because it is flattering. The person in the shadows is someone who wants to risk the embarrassment of being caught, just to see me. Just to get a closer look at me then they might have a chance to otherwise. I find this arousing as fuck, and I often touch myself to the idea of being watched.
I think about the shadow of a figure peeking beneath their brimmed hat. Is it a man? A woman? It really doesn't matter. Pulling at my nipples, I imagine the voyeur is mimicking my moves. Pinching and twisting harder, moans escape my parted lips. Head hanging back now, my free hand seeks out the warm space between my legs.
Watch Me: Voyeurism
There is no reason to speed up; no reason to take things fast. I will take my time teasing my body, knowing that you are watching me. Enjoying me.
Voyeurism is one of those activities I love to draw out and savor. The longer we can spend teasing our bodies, the more intense the reward will be! And I know just how badly you want to hear me cum.
xo Monique xo
1-844-332-2639 x 231
https://sinfullysexyphonesex.com/passed-around-phonesex/