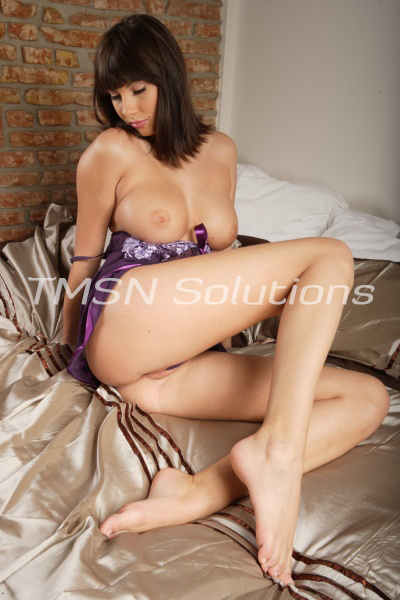 *LUCY* 844-332-2639 xxx- 221
I've been noticing you for awhile now and I really want to get off with you. We all masturbate, but it's so much more fun to do it when you have someone to do it with. That's why I love mutual masturbation so much. We both get to play and talk about our fantasies, and we don't have to do it alone. And the best part is, we both get off! It's a win-win for both of us.
I have a lot of toys and I do have favorites, but I'll tell you about them and you can pick which one you want me to use when we talk. Should I use a vibrator? A classic dildo? Oh, and I have dildos in all kinds of sizes, so you just tell me how big you want it to be. Maybe you'll pick one that matches the size of your dick so I can lie back and feel you really fucking me.
Get Off
Oh, and speaking of fantasies…I'd LOVE for you to tell me what kind of fantasies you have. Or are you the kind of guy who wants me to get naked and touch myself while you tell me all of the things you'd like to do to me. I would absolutely love that too. I'm a huge fan of letting people be who they are, so if you want to tell me about a deep, dark fantasy that you've had but haven't told anyone, I'm all ears. Tell me what really makes you tick, and I'll tell you a story while you jerk that cock off.
I promise you that when you call me for mutual masturbation fun, we're going to have the best time and we're both going to get off. Whether we tell each other fantasies, or just listen to each other's breathing and moaning while we play, it's going to be exactly what we both need and so, so satisfying.
Lucy xx
Come find me at – 844-332-2639 xxx- 221
https://phonesexcandy.com/tlc/lucy/
https://phonesexcandy.com/sinfully/lucy/