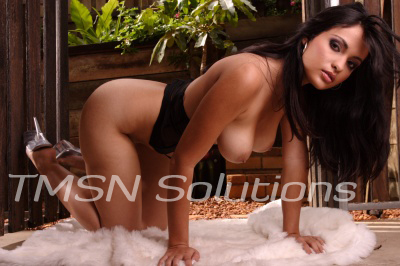 Turning my boyfriend….  xoX TorrenceXox (844-332-2639)ext 415
I never thought i'd be turning my boyfriend into my girlfriend. But time and time again I see you eyeing my panty drawer, I've even caught you browsing Victoria secrets catalogs. At first I thought you were trying to surprise me with some new lingerie. But that wasn't the case. It wasn't until I came home early from work one day. I saw you relaxing, feet kicked up, sipping a mimosa. Decked out head to toe, in fully coordinated lingerie, that any girl would've loved to own! Half of me was surprised that, that's what you were into, the other half was jealous that you rocked it very well. If you wanted to be like a lady babe, why didn't you just tell me? 
Let me help you
Sneaking in the back door, I wanted to catch you off guard, I didn't want you to lie your way out of this one, so let's see what you'll have to say. Tip toeing into the living room, quietly, taking you by surprise. You jump up and stutter but there's nothing you can say to lie your way out of this one. Looking down at your pretty toes, covered in sheer material, with embarrassment written all over your face. There's nothing to be embarrassed about baby. You looking fucking hot, and I can help you look even better. Adjusting your material so it hugs your curves better. Tucking your balls into your panties, so you have a smooth, feminine look. You're so sexy, baby, and I think it's about time the world sees you that way.
Let's give you a makeover!
Taking your hand, I lead you up the steps into our bedroom. Opening my closet doors, revealing all my clothes. Your eyes lit up, you've never had the opportunity to rummage through my clothes freely until now. You knew exactly what pieces you were interested in experimenting with, and I let you grab whichever article of clothing you choose. Your style is pretty nice, you know how to match. Now all I have to teach you is how to add a feminine touch to it. You chose this nice halter, baby pink top, to show off your incredible abs. Then you paired it with a mini jean skirt, to show those sexy long legs, and finally some complementing wedge sandals to show off that pristine white toe pedi. I didn't even realize you had gotten your toes done. It's clear I wasn't paying my man much attention. 
Just a little bit of blush 
I sat you down at my vanity, and brought out my makeup. Just adding a little blush, some lipstick, and mascara to your already bare, smooth face. Wah-la! You're perfect, you're the most beautiful girlfriend anyone could ask for. Walking down the steps, leaving the house. We hop in my Audi and I take you out on our very first date. I want to show you off to the world, baby.
For part 2 visit https://sinfullysexyphonesex.com/turning-my-boyfriend-into-my-girlfriend-part-2/
xoX TorrenceXox (844-332-2639) ext 415