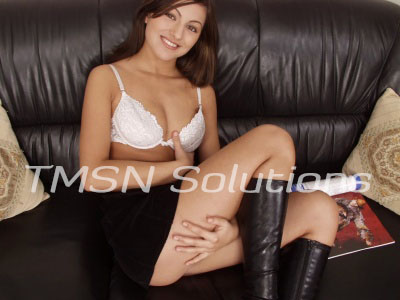 Tormented by Spiders
Sir told me he had a surprise for me.  He'd arranged to loan me out to another Dominant.  Someone twisted and sadistic and that was paying good money for me.  So, I had better deliver on everything Sir had promised him.  Sir had given this other Dominant my limits and promised that they would be respected as always.
Tormented by Spiders
I went to my session with the other Dom, nervous and excited at the same time.  He was told I love pain and extreme pain makes me orgasm all on its own.  So, I was hoping, when Sir told me his friend was sadistic, he meant he loved doling out pain as much as I love receiving it.
Despite what the dictionary says, sadistic has way too many meanings.  I found myself strapped down tightly to a table, naked.  He caressed my skin before placing a blindfold over my eyes.  Then he began to tickle me.  Whatever he was using had thousands of little strands because he was able to tickle me on my pussy and thighs and stomach all at the same time.
As I wriggle and squirmed, I felt both his hands reach up and caress my face.  Wait a minute.  How could his hands be caressing my face?  What was tickling me all over my body then?  Then he pulled the blindfold away from my eyes and as I looked down, I screamed!  There were more than a dozen spiders crawling over my pussy and legs!  They were all different sizes.
I screamed for Sir, but he didn't come.  What he did with the spiders next was even worse!  My legs had been bound down and wide open.  He picked up the biggest spider and put it down between my legs.  That thing was crawling all over my pussy.  The Dom looked down at me smiling his very sadistic smile.  This was not going to be an easy session.
Zesty Zoey
1-844-332-2639 Ext 403