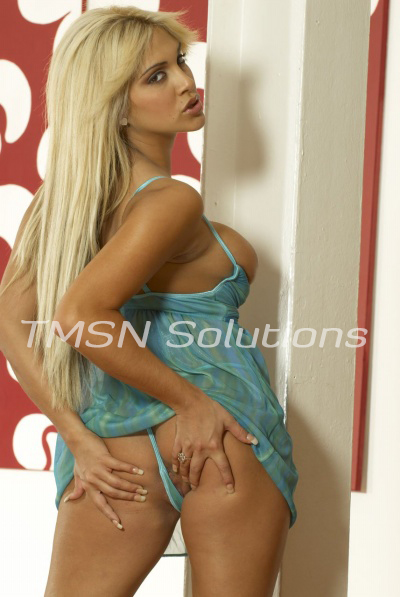 Sensual Domination Phonesex With Pandora EXT 283
Tease and denial is one of my sensual domination favorites. I will tie you to a chair using my sexy stockings, and tease you. You're begging me to untie at least one of your hands so you can stroke. That's not what this is about. I want to push you to your submissive limit in a sensual, sexy way. Enjoy the view of me stripping slowly in front of you and spreading my beautiful Mistress holes just out of reach.
Tease and denial means I don't have to be mean to you to dominate you!
You know that you don't deserve to cum. So why are you surprised when I take your ability to masturbate off the table? Your dick is throbbing, pulsing, and dripping pre-cum by the time I grab my dildo from the drawer. You've never seen my whole body exposed before. And if you think that was a treat, you are correct. Let's see if I can get really really close to you. You beg me to untie you and to let you touch me.
The answer is no. Teasing comes with denial if you're a sensual Domme like me!
After I get my beautiful, perfect pussy close enough for you to smell it, I'll start my slow seductive masturbation. You'll watch me as I push the vibrator in and play with my hard clit. You've always wanted to know what I look and sound like when I cum, haven't you? I pride myself on being the Mistress that does the fucking and pegging and training. But I am a sexy blond bombshell underneath my dominatrix exterior.
Tease and denial is the only way you let you hear my very private sensual moments. I bet you I can make you cum without even touching you. I bet your cock will shoot so far, as I get on all fours and spread my cheeks. Haha, you can pretend like you're going to penetrate me but we both know that's not happening! You are denied. Denied jacking off, denied touching me and probably and most importantly… Denied cumming. Do you want to play a little game? Who do you think will win the sensual domination round?
There's only one way to find out. Call me, or find me in the phone sex candy chat room
Mistress Pandora
1 844 332 3639 ext 283
https://sissyphonefantasy.com/pandora