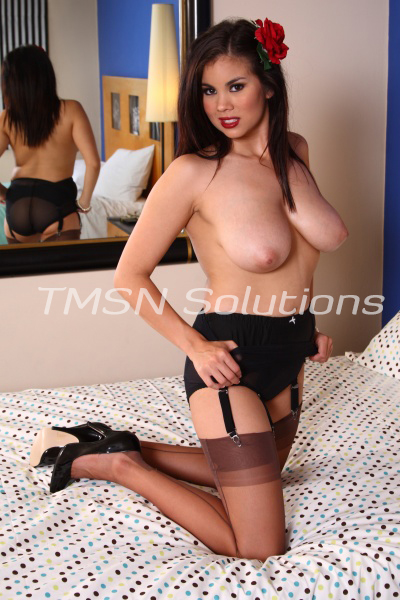 Gianna 844-332-2639 ext 355
I know that you have an annoying wife and family waiting for you at home. Good thing you travel a lot for work so you can have sneaky hotel phone sex with me. Your wife will never find out. You're always waiting for me at the hotel bar. I know how you like to get nice and sloshed for our calls. We get wet in multiple ways, don't we?
It's been a while since I've heard your deep sexy voice. Just listening to you makes my pussy wet. I love how your breathing gets deeper as I describe how I'm slowly taking off my clothes. You know I get naked and crawl into bed so I can fuck myself during our call.
Sneaky hotel phone sex is the best. Now you're all mine.
You being all alone in a hotel room makes it easier for you to get naked and go on cam for me. It's fucking hot seeing your nice thick cock throbbing on my laptop screen while I finger myself in bed. I have all of my sex toys laid out next to me. All of my holes will get filled as our steamy conversation continues. I love masturbating with an older sexy man. It makes me feel so dirty. Knowing that your wife is back home while you jerk that massive cock with me makes me even more turned on… 
Gianna 844-332-2639 ext 355
My Profiles