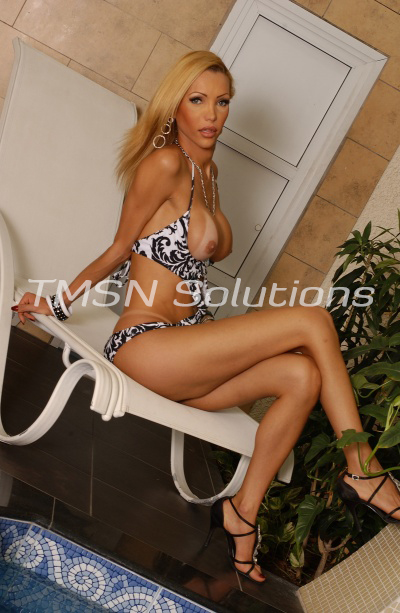 TS Alexus 844-332-2639 EXT 349
Mmm, hey, babe. Do you ever feel like some days you just can't get your dick to calm down? It's like horny has a hold of you, and just jerking once won't cure it? That's how I feel today, and I was hoping you'd come keep me company. So I'm inviting you to stroke with me. Pull up a seat and open your pants. Adjust them or fuck it, even take them off.
Get comfy and pull out your pole. I want to watch you as you watch me. Do you want to touch my tits as we stroke? They are so perky and fun to play with. Everyone loves boobs, especially when jerking.
Continue reading "Shemale Alexus is Inviting You To Stoke With Me" →