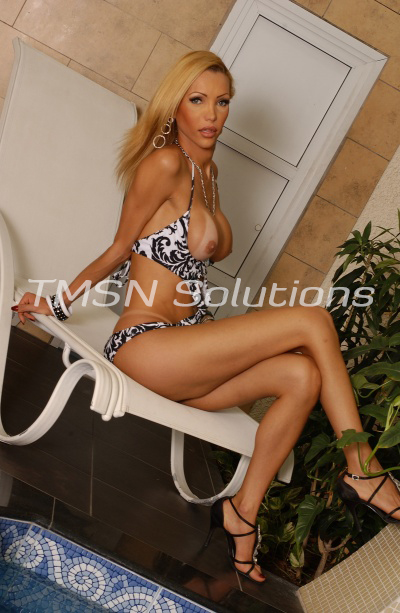 TS Alexus 844-332-2639 EXT 349
Mmm, hey, babe. Do you ever feel like some days you just can't get your dick to calm down? It's like horny has a hold of you, and just jerking once won't cure it? That's how I feel today, and I was hoping you'd come keep me company. So I'm inviting you to stroke with me. Pull up a seat and open your pants. Adjust them or fuck it, even take them off.
Get comfy and pull out your pole. I want to watch you as you watch me. Do you want to touch my tits as we stroke? They are so perky and fun to play with. Everyone loves boobs, especially when jerking.
Shemale Alexus is Inviting You To Stoke With Me
Inviting you to stroke with me has been on my mind for a while. I've been thinking we'd watch and touch each other as we tell stories of past experiences or share things that turn us on. Maybe confess some embarrassing things that we've done that have turned us on. Personally, I get so fucking hard watching someone else stroke.
It makes me want to mimic your motions and feel what you're feeling. As if we can somehow share that pleasure you're creating. Building it between us as we each stroke faster and harder. We are watching as we get closer to orgasm. However, I don't want you to finish yourself off. I was hoping just before we finish; we could grip each other's shafts and make the other person cum?
Imagin, pumping it how you like the whole time and then giving the best part over to someone else. It will feel magical! Have you ever stoked beside someone before? You don't have to feel shy or insecure; it's all about pleasure.
TS Alexus 844-332-2639 EXT 349