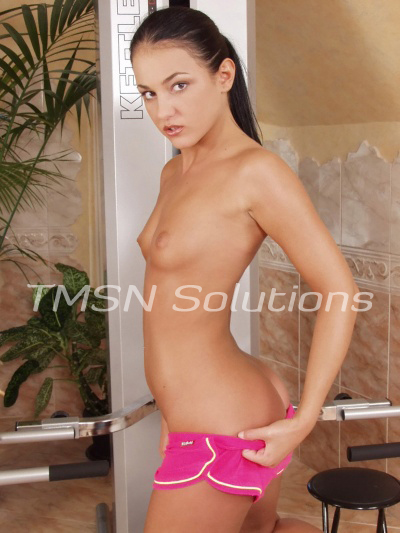 Avery  1-844-332-2639 ext. 228
My men are fetish loving and hot and I want to take all of our calls to the next level. So I've decided that I want to fully embrace all things kink. I want to try and learn about new fetishes. Experience pleasure like never before. And become the ultimate kinky princess for you.
Lesson 1 – Female Domination. Having only experienced being dominated a few times, I was getting hungry for more. I needed another lesson. So when I passed a hot, older guy at my favorite lingerie and fetish store, I was sure I was going to get some because when I passed, he was holding a riding crop. He gave me a wide grin and then tapped me a little on my ass with that crop. I laughed and jumped back. He gave me an intense look and I was mesmerized. I couldn't look away and had a strong feeling that I would be doing anything he wanted…
He went to the register to pay for his crop and I followed. Then, I followed him out of the store, it was as if I could not help myself. He turned and said, "Wanna play?" I nodded. I could not even speak. He took me to his car and he drove me to his place. I silently followed him in. He said, "There's the bathroom. Take a shower." The bathroom was well stocked with every kind of toiletry I would need and a plush robe was on the counter, tied up neatly with a bow. As if he had known I was coming. I left my clothes in a pile on the floor.
When I emerged from the shower, he was standing at the table, pouring us some champagne. He made a toast. "Here's to that beautiful ass and what I'm going to do to it." He took me to a room with a four poster bed. Then had me lie face down, as he shackled my hands and feet to the posts. After softly caressing me he suddenly switched and started spanking my ass. Hard. I could tell that welts must have been rising. I cried out with every strike. After the first two, I began to realize how wet my pussy was getting.
As he pushed me farther and farther pain wise my pussy began throbbing and desperate for his cock inside me. But, the beating continued. He told me he was sure I'd been a bad girl and deserved every bit of it. He said he was going to take a picture of my red ass for me, so I could be reminded of my punishment. He unshackled me and told me to get up on my hands and knees. My ass was stinging so badly. As he plunged his hard cock deep in my pussy, he grabbed my tits and squeezed to the point of pain. I've never cum so hard in my life! After I felt his hot flow explode inside me, I felt him leave the room, saying, "Don't move."
I wanted to collapse, but I obeyed. When he returned, I felt a cool wet cloth being applied to my wounded ass. It felt so good. He let me lie down. After awhile, he removed the compress and applied some coconut oil. I was amazed at how quickly my ass was losing it's sting.
He took me back to the mall and told me to call him next time I've been bad enough for a beating, handing me his card. I can't wait to see what else he has in mind to teach me. Lesson one down. I'm totally ready for this new chapter of my sexuality.
Avery xo
1-844-332-2639 ext. 228
http://sinfullysexyphonesex.com/avery/
http://sinfullysexyphonesex.com/avery/
Want to read more of my hot blogs?
http://sinfullysexyphonesex.com/author/avery/
http://phonesexcandy.com/author/avery/
http://sinfullysexyphonesex.com/author/avery/
http://sinfullysexyphonesex.com/author/avery/