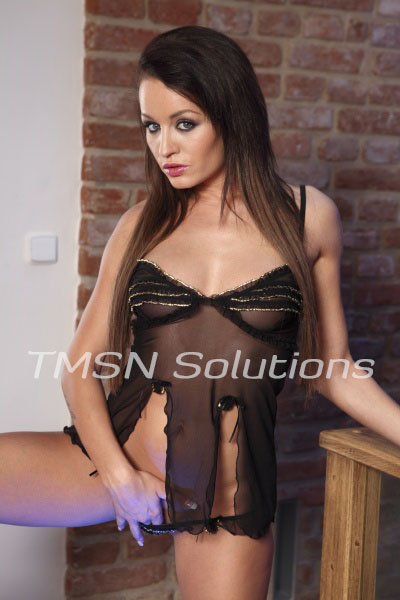 Sinful Serinda 844-33-CANDY (844-332-2639), ext. 394
My sissy came over today to play with her Miss. When she came to the door she didn't look like her sissy self and it was up to me to dress her and make her into my beautiful sex doll fuck toy.
So I let her in through the door and usher her to my bedroom up the stairs and across the loft. I get her into my bedroom and yank the bag off of her arm. I proceed to begin tearing then at the man clothes she was wearing. "You won't be needing these anymore" I announce to her, making sure her gasps and plea's do not go unanswered. Tossing the now fully torn off her body male clothes to the floor I reach for my first bra in the stack. I have stacks of bra's, panties, garter belts, stockings all arranged with matching sets.
I place it in front of her demanding her arms are put through the bra. "Let Miss see if this color and style brings out your sexy curves" I state as I fasten the bra behind her. I spin her around to get a good look. "Here, put on these panties," I say, waiting for her to step through the leg holes.  I spin her around again, taking in every curve under and around the fabric.
The panties were a deep purple, soft silk bottom and lacing on all of the edges. The bra, matching purple with lace covering the entire silky cup. "Now the garter and stockings doll" I announce, with my smooth and silky sounding voice. She obeys and steps into the garter allowing me to fasten it around her. "Leg" I utter, and she lifts her legs awaiting the sheer black lace stockings to slide up her foot and attach to the garter around her thighs.
What will Miss dress her in next? You will have to wait to find out or call and let Miss make you her doll.
Serinda
844-33-CANDY
(844-332-2639)
ext 394
https://www.sinfullysexyphonesex.com/serinda/