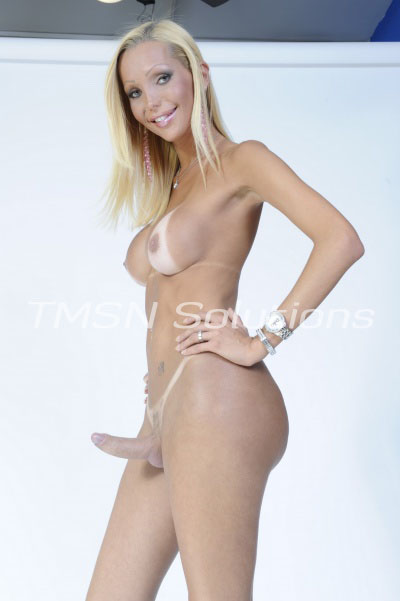 TS Alexus 844-332-2639 EXT 349
SHWING! There is it again—another boner. I swear I've been stroking this thing all damn day, and it won't stay down. I tried edging for hours, teasing my swollen head and keeping my heavy balls tight. They were so full of cum even though I've already busted a load or two. I tried watching porn and even using a pocket pussy. Even went so far as to ride a suction cup dildo with my heavy cock bouncing between my legs till I creamed all over my belly.
Everything around me is making me so fucking horny today. It's like I need to stick my dick into every nook and cranny I come across.
Shwing
Do you have days like this? When no amount of stroking is enough? Maybe we should stroke together. Or take turns pleasing each other. We could stretch out on the bed in opposite directions and suck each other's cocks until we're satisfied.
No, you're right. Just oral isn't going to solve this type of Shwing. We're going to have to fuck. Long and hard. My cock in your hole, then your cock in my hole. Over and over in different positions until our bodies are exhausted. That's the only way I think these demanding cocks will leave us alone.
TS Alexus 844-332-2639 EXT 349
https://pleasuremephonesex.com/