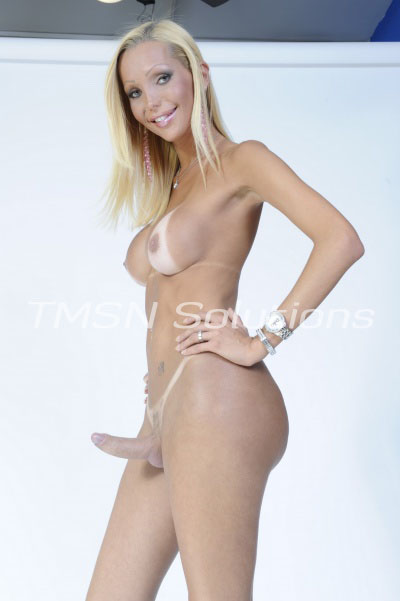 TS Alexus 844-332-2639 EXT 349
SHWING! There is it again—another boner. I swear I've been stroking this thing all damn day, and it won't stay down. I tried edging for hours, teasing my swollen head and keeping my heavy balls tight. They were so full of cum even though I've already busted a load or two. I tried watching porn and even using a pocket pussy. Even went so far as to ride a suction cup dildo with my heavy cock bouncing between my legs till I creamed all over my belly.
Everything around me is making me so fucking horny today. It's like I need to stick my dick into every nook and cranny I come across.