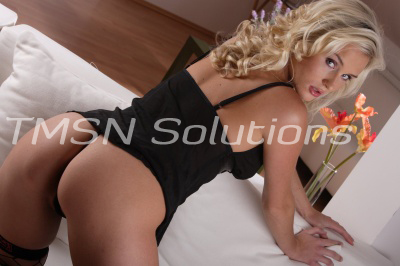 Brazen Britney 1-844-332-2639 ext 405
Ruin You Phonesex! The way you look so pitiful sitting there in thongs with your cock hanging out the side. Your matching stockings, and wearing those pretty little hot red high heel shoes. Begging me not to post your dirty videos online of you jerking off to the sound of me rubbing my pussy.
You look broken and beaten, sexy, and also very pretty. How does it feel to know that with one video, I can ruin your whole life? Don't make me do it!
You better listen and give me everything that I want.
 Spoil Me!
I want everything, the attention, the time, and the calls with you. You are to spoil me. If not, I ruin you. Ruin You Phonesex
Not so masculine in those that thong, stockings, and high heels, are you? Get up and do a twirl; let me admire you. Shake that ass in those thongs. Mmmmm!
I will get everything I want from you, don't think that I won't hit your wife up on social media and show her what I can make you do as she sits at home with a man that would rather play with me than her boring ass.
I own that body that cock and your life at this point, beg me not to post the video.
You asked for this, and now you got it, and I love it as I have full control of you. A loser like you needs to be put in his place, and I am the right person to do it. Too bad, I lost my voice yelling at you to do what I wanted.
As you thought, I wouldn't post it, and then when I showed you who the boss is, you didn't like it did you? Call my bluff; dare ya!!
I will take and get everything I want. I don't even mind yelling at you and telling you how big of a loser you are to get it!
Brazen Britney 1-844-332-2639 ext 405
http://www.phonesexcandy.com/britney.