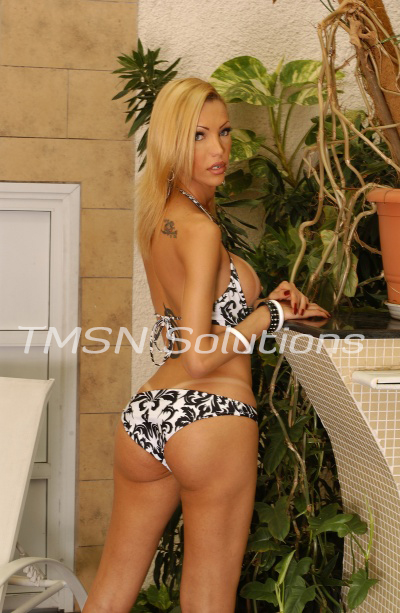 TS Alexus 844-332-2639 EXT 349
Without realizing it, you've been training to be my submissive. All that porn you watch, hours, days, even years of pumping your prick, has trained you to worship me. "But how, Alexus?" You must be asking. Think about it. You watch tits, ass, and COCK on the screen; therefore, you lust after all three. Which I have. I'm everything you've trained your cock to cum for.
My plump ass makes you drool, while my perky tits keep you moaning. You try to tell yourself you aren't attracted to my cock, yet you can't help but look for pictures of it. When you find them, the image of my thick six-and-a-half inches of shemeat makes you want to pump. Again and again. It's like the title says, I own you!
Pump For Plump – Shemale Alexus Owns You
The truth is dawing on you now and you have your hand wrapped around your dick. Pumping for my plump ass and aching for me to give you directions. Craving my ownership and guidance. You haven't asked for permission to cum, which you know you need, so you have to edge. Goon. Pump for Your Plump Goddess Alexus.
Over and over, you pump yourself to the brink and stop. Gasping out of breath, praying for me to come online so you can be granted permission to cum for your Shemale Goddess. Do you want to cum, little toy? Do you want to shower me in the spray of your cocks affection? Come to me and beg. Plead your case and see if your desires are granted.
TS Alexus 844-332-2639 EXT 349
https://phonesexcandy.com/candygirl/alexus/