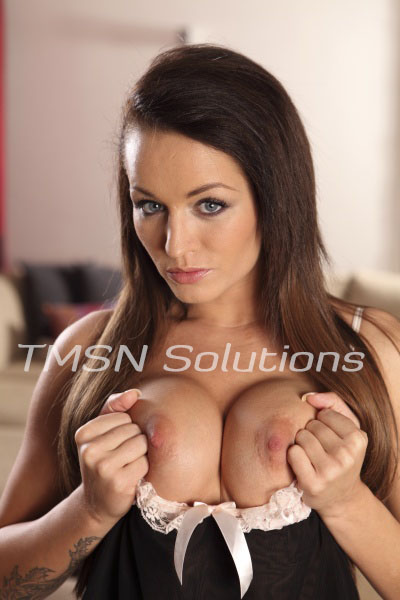 Sinful Serinda 844-33-CANDY (844-332-2639), ext. 394
I am absolutely in love with nipples! Not just my nipples – I mean, they are pretty awesome and fun. But nipples, in general, are just the best. I love having my nipples played with, I love playing with nipples – other nipples, my own nipples, while I'm playing with myself, or have a toy or fingers or a cock in me. Doesn't matter, just play with my nipples!
I love having my nipples gently pinched or even slightly bitten when your fingers in me. It makes me so tingly and wet as you play with my nipples and tease my clit. Sometimes I cannot help myself and I just have to reach over and grab that hard cock of yours and tease you back as you please me. I can feel you throbbing in my hand as I tease and stroke you as you finally moving to sucking on my nipples.
You just can't help yourself – it's so hard from all the teasing you've done to me that you just have to wrap your lips around it and suck on them one after another. The only sound in the room is your suckling lips on me and my own wetness making obscene sounds. You've finally got me so turned on that I can't stand waiting for it anymore and I just have to straddle you and slide you into me while thrusting my tits into your face for you to suck on.
All while you're doing this and sucking on me I can reach down and massage and gently pinch your own nipples as we grind onto and into each other. You know, I do have a pair of nipple clamps, but that's a story for another day.
Tell me, what's your favorite part of me to play with? Do you like my nipples? Or maybe just my breasts? Or do you adore and want to worship my ass? And more importantly – tell me what you like to have teased or played with. Tell me all about it, tell me what makes you feel good and tingly. What part of you do you want me to lavish affection on and worship? I can't wait for you to tell me.
Serinda
844-33-CANDY
(844-332-2639)
ext 394
https://www.phonesexmamas.com/serinda/