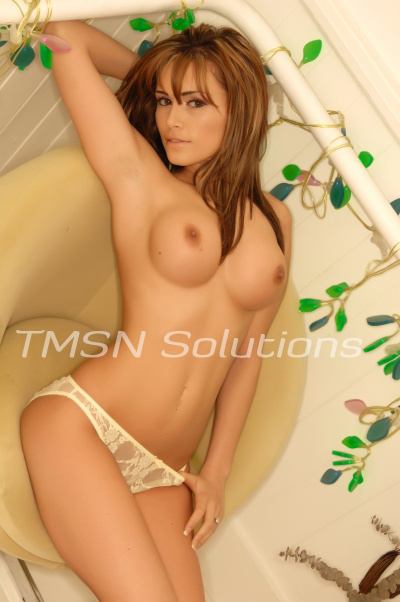 Sadie 1-844-332-2639 ext. 222
The voice of my sexy neighbor startled me. Looking over my shoulder at him from my knees with both hands on the nozzle of the hose that was stuck on the spigot, "Oh, you scared me!" I laugh "I can't get this off!" I grunt twisting against the top of the hose.
"Let me give it a try. Maybe I can get it off on you. FOR you! Maybe I can get it off for you is what I meant. For you!" His face turning just the tiniest bit of red. While he bends down, I lean back so that he is essentially reaching over my lap, we both laugh at his slip.
Sexy Neighbors Make For Good Neighbors
"I would love it if you could do that." I tease him. Leaning in so that I can speak softly for his ears alone. "Get that off on or for me. Either way, I'll be happy. " At the same time, I rise up on my knees to brush my breasts against my sexy neighbor's arm. The tight muscle of his arm as it gripped the hose, feeling wonderful against my hard nipple.
His head turning with what I'm sure was a scolding glance, instead of meeting my face gets the full force of my shimmering sun-kissed cleavage. His eyes slowly lift to mine and it was just one of those moments where the air crackles with sexual tension. A second that stretches into minutes.
Getting Wet With My Sexy Neighbor Is Always Fun
Suddenly a fine spray of water squirted over the both of us. With both of us reaching towards the source of the fountain I fall on top of him. With his full body under mine, it was easy to feel he felt the same thing I felt. Looking down to see where his gaze was looking. I see my t-shirt is now see through. My dark nipples are hard and pressing against the wet t-shirt material as visible as if I were naked. The water dripped down the curtain of my hair creating this moment of privacy. I don't remember deciding to do it. But I lowered my soaking wet nipple to the mouth of my sexy neighbor. A hard shiver quivering through me when the warmth of his mouth replaced the chill of the cold water.
Immediately I press my body harder to his. That delicious hard line of his erection felt so good against my pussy. Rocking back and forth I grind down into the unyielding stiffness. In response, I feel his teeth closing down my nipple. The pain muted by the wet cloth, distilled into pure pleasure that whipped my sliding hips into a harder pace. I didn't care that I was dry humping (if it's still called that when you are soaking wet) my neighbor on the ground in my backyard.
Sadie
1-844-332-2639 ext 222
https://phonesexcandy.com/sadie