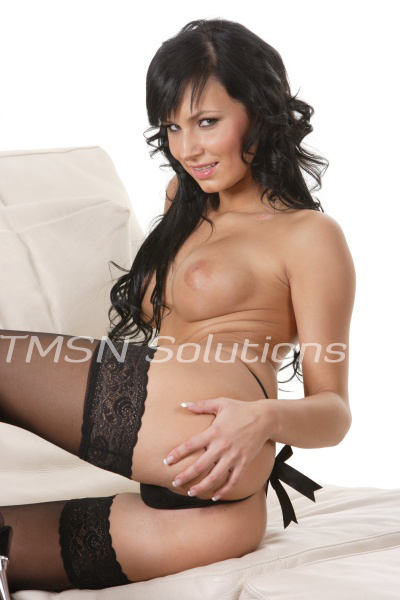 Zia 1-844-33CANDY ext 402
I love talking with you every day and hearing your sexy voice and moans of pleasure. It makes me so hot to get you off and I love making men happy. What really gets me going, though, is mutual masturbation. I frequently touch myself while I'm on the phone with you.
Mutual masturbation is so hot, don't you think? Two people in the throes of passion so turned on that they want to pleasure themselves at the same time in two different parts of the world. Or, even in the same room, it is so incredibly sexy. I often reach down and feel my wet pussy as I get you off with my voice because knowing you're jacking off on the other end makes me so horny.
Mutual Masturbation with Me and You
I like to use my fingers to rub my sensitive, swollen clit while I listen to you breathing heavier and faster as you get closer to the edge. However, I have such a fun and diverse collection of toys that I often whip some of them out and use them on myself. I love using my strong purple vibrator on my little clit while I squeeze my tits and pinch my nipples. They get so hard when I'm turned on. I also love sliding my 8-inch black dildo inside my tight cunt and hitting that spot until my pussy is so creamy.
I would love to engage in mutual masturbation with you anytime. If we haven't played together yet, then you should find out what you're missing. If we have talked before, I want you to know that I'm touching myself and getting off while you do the same. I want you to picture me with my long legs spread wide and me rubbing and enjoying my body the next time you hear my voice. I love mutual masturbation with you and I want to do it again very soon.
Zia 1-844-33CANDY ext 402
https://phonesexcandy.com/tlc/zia/