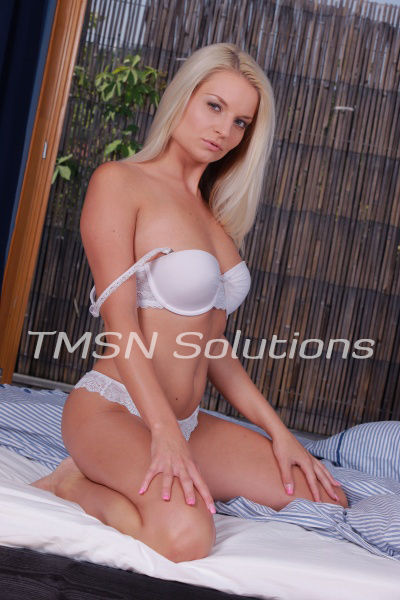 Phonesex With Felicity 1844-332-2369 x 270
After being away visiting family over the weekend, the last thing you expected to see when you pulled into your driveway was Mommy Felicity pounding a "yard sale" sign into your grass. As you step out of the car, you realize all of the items on the display tables and blankets across the lawn are yours.
Your video games, clothing, shoes, all your awards, and trophies from college. Basically, your whole adult life is spread across the lawn with cheap price tags. "Felicity, what the fuck is this?" You yell after slamming the car door.
Mommy Has a Yard Sale
"Language." I smile at you and kiss your cheek. "I'm glad you're home. I'm just about to open up." You watch in horror as I smack a "for sale" sticker on your car.
"Stop this, right now. What the fuck is happening? This is my stuff; take it back inside!" Now you've upset Mommy. I glare at you and grab your shirt by the collar. Dragging you over to the small table with the cash box on top of it. There's an oversized pack-n-play set up beside the table and, of course, Mommy's big pink diaper bag. I shove you down on the spread-out blanket. You don't want to, but you know when you obey, and now is the time.
"Listen to me. You've proven you can't conduct yourself as a man and that you truly are a big baby. I'm selling all your man things, and you'll be in diapers 24-7 now." I start to take off your shoes, chucking them at the shoe pile. Then your pants and shirt get tossed into the stack of clothing, and I rip off your boxers. You hear a soft voice yelling towards us.
"Hello, are you ready for buyers?" I look up, and it's that hot MILF next door. I wave her over and swat your hand as you try to cover your penis.
"Don't touch that." I scold you and then laugh. "Boys, huh? Always playing with it!" I unfold a huge adult diaper with pink princesses on it and tuck it under your bum while telling her to feel free to look around. Everything is negotiable.
Phonesex with Felicity 1844-332-2639 x 270
https://phonesexcandy.com/candygirl/felicity