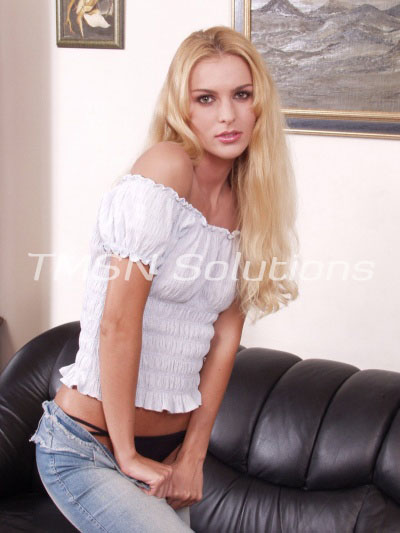 Have you ever thought what it would be like to have no secrets? I have been studying psychology, and I will practice with you. Psychology has always fascinated me, especially when it leads to mind control, hypnotism, and brainwashing. Imagine getting Mind-Fucked by an Aussie Blond Bombshell.
I will know all your secrets, learn every dark thought you ever had, and then I will use everything I've learned to control you. Make you mind, make you obedient.
Mind-Fucked by an Aussie Blond Bombshell
As you know, my dream is to be a trophy wife, but that doesn't mean I don't want a sugar Daddy. I'm sure you'll want to enjoy all those dirty thoughts with me, but you'll have to earn it. You'll have to let me have my way with you, take my pleasures and fun, and then maybe, just maybe, I'll let you cum. Nice of me, isn't it? Lol. Don't worry. I will manipulate you into what I desire. I'll train you to behave and tease you into submission.
So come to me, shake off all the responsible and accountability, and let go. Put yourself in my hands. I'll take good care of you. I love playing with my toys lol.
I love roleplay, so fulfilling your darkest fantasy will be another way to turn you into what I want, or I can just manipulate you as you are. Either way, I will teach you how to take care of me, how to please me, and how to surrender to me. You want to be mine, don't you?
Miranda
844-33-CANDY
(844-332-2639)
ext 376