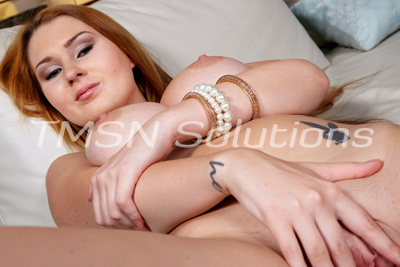 Kayla Cumsalot 1844-33-CANDY ext 357
I'm in a mood. A needy, wet, desperate mood. I need you to kiss me. Long and slow and passionately. I'm hungry to feel your hands on my skin. Pulling me to you while your tongue makes me feel such intense magic. No silly, not on my mouth. I need you to make out with my pussy!
Lay me down and feel my legs curling around you. You fit so perfectly between my toned thighs. Glide your hands up and down the backs of my thighs. That's it. Knead my ass and tug me down lower as you slouch over to kiss my mound.
Make Out With My Pussy
Do it hot and slow. Take your time. Look up at me and tease me with that lustful desire in your eyes. That knowing smirk you give me when your thumbs spread my slick pussy lips open and you breathe over me. Make me wait, let my anxiety build before you lap up the wetness leaking from my needy hole.
Tease me like this, draw your finger through my folds knowing full well how much more I want from you. Just like that yes. Steal the breath from my lungs when you finally latch your lips around my clit and suck me in. Please, baby. I need you to make out with my pussy.
Kayla Cumsalot 1844-33-CANDY ext 357