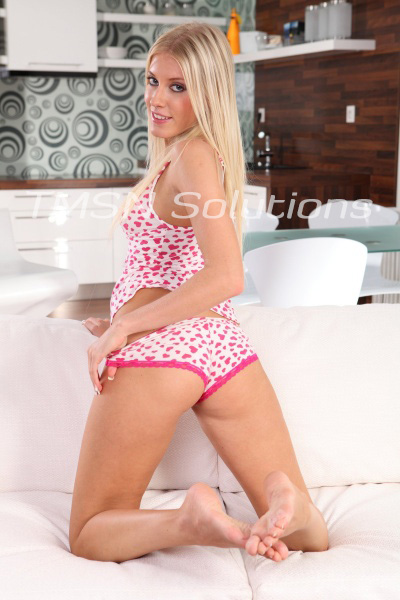 Monica 844-332-2639 x 229
I was finishing my late shift at the café, where I am working during summer holidays. I was locking the door when somebody grabbed me from behind and shut my mouth. I was dragged in a dark narrow alley, where was pushed me towards the wall. I was trying to turn around, just to see that it is you. We did not see each other for few weeks, I can feel how hard you are through your pants. You dick pressed against my ass and you pulled my skirt up. I feel you hard breathing near my neck, you still pull my hair and press into the wall.  I am so horny, my pussy became wet almost immediately, I cannot resist your strength.
One hand in my hair and one went up in order to squeeze my tits. I love when you play with my nipples, it hurts just a bit, but gives me so much sensation and electricity. Your hand travels down to my panties, lightly touching my clitoris, rubbing, doing a circular motion, making me moan to loud so you have to tighten your grip on my hair, to shut me up.
You continue to touch me; you hand goes to my little ass and spanks it couple times. It is not a punishment, yet. More like a promise. You pull back the elastic of my panties and slide inside. I love when you playing with my tight ass. When you put fingers inside, stretching me so I could take your dick all at once and you could start fucking me. It feels so right and perfect, when you pump me harder and harder, chocking my neck and slapping my ass with your hips.
Your cum runs down my legs when you pull out. I turn around and kiss you, putting my tongue inside and licking your mouth. There is nothing better than our little secret fucks.
Monica 844-332-2639 x 229
https://phonesexcandy.com/monica