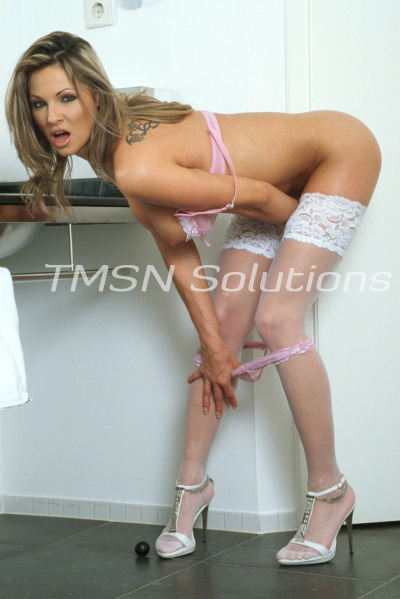 Anna 1-844-332-2639 EXT 203
 I love dirty talk. Doesn't matter the topic, or type of sex, I love it all. I want to hear about all of your dirty deviant fantasies. What do you want more than anything in this world? What have you always wanted to try but have never been able to? What really gets your engine going? Tell me. I want to know. Is it a certain phrase? Maybe a certain item of clothing or outfit? Or maybe it's a certain scenario that you're just aching to try.
Anna wants your Banana
I personally love lounging all day in my stockings. Sometimes I even go to the gas station with nothing on but my heels, stocking and a trench coat, just hoping the wind will blow in the right direction and some lucky pervert will catch a glimpse of me. Too bad it's not you. Then you could just kidnap me, put me in your car, drive me to your home and have your way with me. I could be your dirty little secret. Your dirty naughty girl. I love everything having to do with sex. My drive is so high it's hard to find a man who can keep up with me. I wish I could find a dirty little deviant like me to play with every day. We could talk dirty to one another and play sex games. That would just keep me so wet and get me hooked. I don't have anyone to play with right now. Will you be the one to come and talk dirty to me? Will you come and play with me? I'm so sexually frustrated. I know you probably are too. I want to know what makes you hard, I want to know what thrills you and gets you all hot and bothered. I want hear you explode everywhere for me. Come and play with me. I'm waiting for you.
Anna 1-844-332-2639 EXT 203
https://phonesexcandy.com/anna