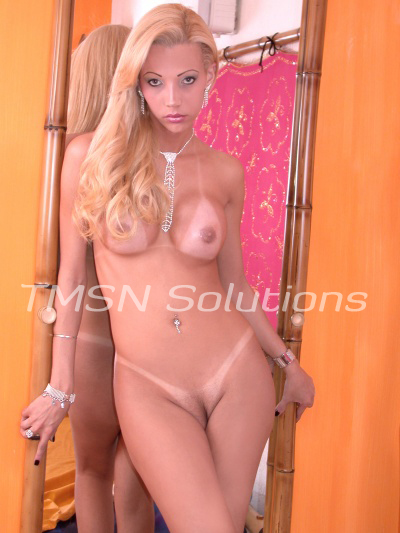 TS Alexus 844-332-2639 EXT 349
I've been fucking your wife for weeks. It's not that she doesn't love you or that she doesn't love your cock; it's just that I offered. She has been coming to my massage parlor saying how stressed she is, and her body doesn't lie. The girl is tense. It started as real, normal massages but her body! How could I keep my hands off of her?
And once she noticed how hard she made me, she couldn't resist. Girls and women alike love to know what kind of effect they have on a cock. And I was willing to let her explore. Just recently, though, is when she invited me to your house. She said she had this fantasy of watching you suck cock, and she ached to see your lips wrapped around my beautiful shedick.
I'm Fucking Your Wife
I wasn't sure how you'd react, but she told me she had a sneaking suspicion you'd always been curious. She said sometimes, after you fuck her with a dildo, she catches you sucking it clean. Is that true? Have you wanted to suck a cock before?
Why don't you get on your knees and make me hard? Stroke my cock. Put it in your mouth and suck me till I'm rock hard. Then we can fuck your wife together. Wouldn't you like to see her stretched out my cock? Watch her face twist up in pleasure as you kiss her neck and know your little hole is next.
That's what a good husband would do. Are you a good husband?
TS Alexus 844-332-2639 EXT 349
https://phonesexcandy.com/candygirl/alexus/