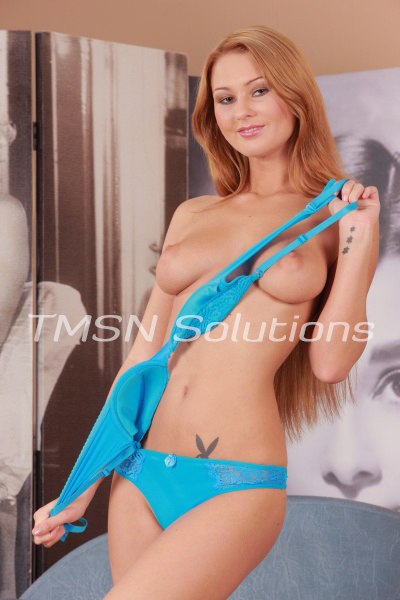 Kayla Cumsalot 1844-33-CANDY ext 357
It had been years since I'd seen my cousin from California. I remembered he was cute and funny, but it was always so awkward when he would stay with us for a few weeks. Like we're family, but I knew nothing about him. Around that time, I was just figuring out the kind of power and influence I had over men, and I guess you could say, I practiced that visit, by flexing my skills on my poor unsuspecting cousin.
My parents were at work, and (We'll call him K) K and I were hanging out in my room. I had a ton of makeup and hair accessories all over my vanity, and as he spun around on my stool, K plucked up a massive hair bow and was turning it around in his hands. "How would anyone look cute in something this stupid?" He asked with wrinkles creasing his brow.
I'll Turn My Cousin Into My Girl
I hopped off my bed, wearing tiny cotton shorts and a tank top that showed just a bit of my mid-drift and even more cleavage. With a scoff, I snatched the bow from K and spun the stool to make him face the vanity mirror. "I'll show you, smart ass." I hissed in his ear.
K's mom was in love with his long, blonde hair. I swear she hadn't had it cut since he was a baby, but that would only aid in turning my cousin into my girl. Swiftly, I ran a brush through K's locks as he argued softly. My hand dug into his hair to hold his head steady, and I realized a tent had formed in his basketball shorts as I brushed. "Oh my god!" I squealed as I picked up the scissors and snipped off about ten inches of blonde hair from the back of his head. "Are you getting a boner?"
"Kayla!" He screamed, grabbing for the back of his head to find the damage. "My mom is going to be so mad." I tapped his knuckles with the scissors and laughed.
Don't Touch
"Move your hand; I'll fix it." K lowered his hand and tried to push down his erection as I cut all the hair from the back of his head. Then, carefully, I angled the sides into a super sexy pixie cut. Next, I clipped that huge bow he was making fun of into the side of his head, and he moaned while looking at himself in the mirror. His hand rubbed over his crotch, and I grabbed his hand and pointed the scissors at him with the other. My head shook as I looked him right in the eyes. "You don't touch this until I'm finished turning you into my girl."
I could tell he wanted to argue or run, but the scissors made him swallow tightly, and he said, "Yes, Kayla."
"Good girl, Kylie."
Kayla Cumsalot 1844-33-CANDY ext 357