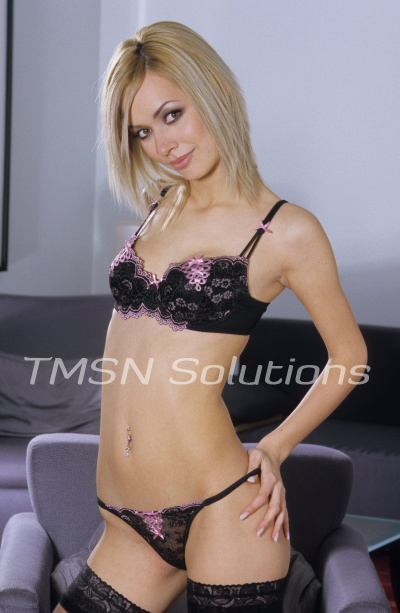 Nicole 1-844-33-CANDY EXT. 420
Today is the day! I'm so excited that I can barely contain myself (I'm sure you know that feeling!) It feels like everything I've been working for has been leading me to this moment. The chance to entertain, to be the object of one's desire and deepest fantasies… Well, that's just an opportunity that I couldn't possibly pass up. I sure do hope you're ready to have your balls drained because I sure am ready to be the naughty girl living rent free in your head.
How would you like to begin? With a soft kiss on your lips that leads to me on my knees, mouth agape, ready to take your beefy cock whole? Or perhaps you like things reversed, YOU want to be dominated by a mommy with perfect, perky tits and an ass that just won't quit. If you want me in charge, you better behave, because I don't take disobedience lightly. How about we start out slow and sensual, giving you plenty of time to enjoy the feel of my body as it wraps around yours, slowly working our way towards some serious fucking? Perhaps you prefer something a little more rough and tumble?
How Do You Like It?
Be honest with me, tell me what you like because this dirty little whore wants to know! I love hearing every detail of your fantasy, how you think it will feel when I slide off my panties and rub my pussy against that big dick of yours. What do you imagine as I give you head? Do you see me slowly and sensually licking my enticing lips as your cock twitches with anticipation?  Would you prefer me to keep you hard while I ride you cowgirl style, or maybe you'd enjoy watching me bounce up and down on top of you until I can't hold back any longer? In either case, buckle up, because you're in for the ride of your life!
Nicole 1-844-33-CANDY EXT. 420
(phonesexcandy bio link)
(tlc bio link)
(sinfully bio link)