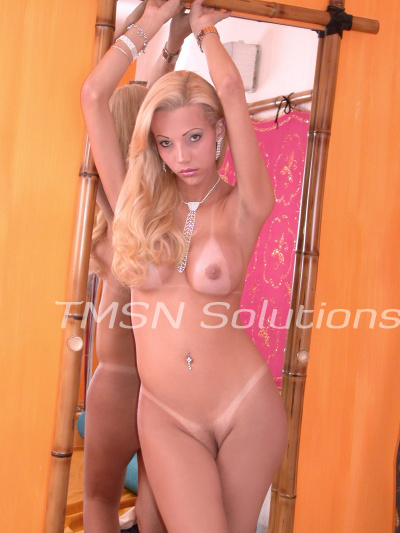 Shemale Alexus 844-332-2639 EXT 349 
He said he was looking for some trouble, and Honey, that's exactly what I am. So I invited him over and told him to leave his hesitations at the door. Once he stepped into my house, he'd have no say in what happened to him. There would be no going back.
As soon as the door closed behind him, I made him undress for me. I watched, fully clothed. Soaking up his humiliation. That itty bitty dick between his legs was so hard when he pulled down his boxers. "Almost a man." I reminded him when I took his hand and led him to the bedroom.
Honey and Handcuffs
I pulled a pair of fuzzy, pink handcuffs from the night side table, and instead of securing him to the bed or cuffing his wrists, I made him put his hands behind his back, and I slid the comfy cuffs around each elbow. The pinch in his shoulder blades shoved his fat, man titties out.
I pulled at one nipple then the other. His squeals making my cock stiffen. "Ouch, Alexus, please." He whimpered. My head shook as I tsk-ed him. Next, I popped the cap on a pink tube of lipstick and started to write "Cock sucking whore" across my new little sluts face.
"No, cry-babying." I reminded the slut as I flicked the top on a bottle of honey.
Shemale Alexus 844-332-2639 EXT 349
https://pleasuremephonesex.com/