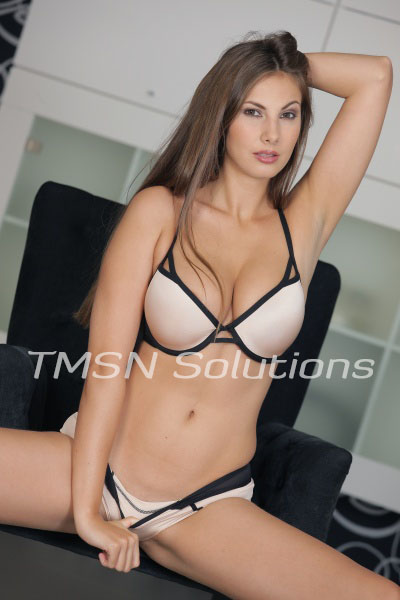 *LUCY* 844-332-2639 xxx- 221
I want you to gather everything you need for a good jerk off session and then give me a call so you can get me off tonight. Don't worry – I always have everything I need close by, so I'll be ready, naked, and wet when I answer.
I mean, I'm pretty much permanently ready to reach down between my legs and touch my pussy because they're some of the hottest calls for me. And I love it when I get to hear a man on the line doing the same thing. The deep breaths, the moaning, and the dirty words that come out of his mouth drive me crazy.
Get Me Off
Do you think you could get me off? Yeah? I do, too. I think you'll be a perfect mutual masturbation partner for me, and I've been looking for a new, hot one. I'll obviously talk dirty to you, but I also hope you'll be willing to talk dirty to me. Really dirty. I want to hear about all the filthy things you would do to me if we were together.
So, are you up for getting off tonight? Does the thought of me moaning and telling you all of the filthy ideas I have get your dick hard? Or are you too shy to admit to that? I love talking to shy guys for these kinds of calls. In the beginning, you guys are usually very quiet, and I do a lot of the talking. But by the end of the call, you're going to be just as dirty talking as I am. It happens every single time and I love it.
So, get your lube and whatever else you need to get off with me. We can give each other multiple orgasms and have an amazing time while doing it. I'm ready and waiting to get this night of passion started with you.
Lucy xx
Come find me at – 844-332-2639 xxx- 221
https://phonesexcandy.com/tlc/lucy/
https://phonesexcandy.com/milf-lucy/