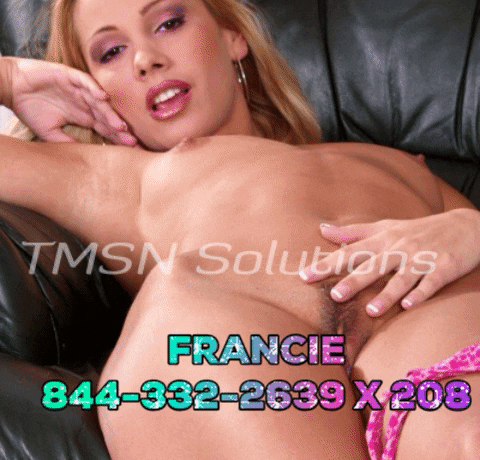 It's possible that you are looking at the photo for this post and think it's going to be about my finger-licking good pussy flavor but it's not. It's actually about how much fun I have making you eat your own cum. Each JACK OFF session has the potential to turn into a tasty treat. A self-made, delicious dessert for you to share with me.
That's right. I want to share it. Scoop up those sticky drops of JIZZ, and swipe it off on your tongue. Lick your fingers then pull me in for a kiss. I want to experience your salty sweetness with you.
Finger Licking Yum
We started by meeting in the chat room. Your cock guiding you to call me. To listen to me explain exactly how I wanted you to stroke your dick for me. How tight of a grip you should use, how fast or slow you should stroke. When to start and when to stop. I even guided you to teasing the hot rim of your anus and you liked it.
It wasn't the only time you'd be brave and try something new for me, was it? You'd thought of tasting cum before, but you couldn't bring yourself to do something so wrong. Something so nasty, without the push of a lover.
And Push I did.
The aching need to orgasm burst through your control and your dick spit cum all over your chest. The perfect spray for you to clean up with your fingers. Drop and drop, I had you scoop those white, sticky drops and bring your fingers to your lips.
Swiping that cum off on your tongue was almost as exciting as guiding you to jack off for me. You liked it, huh? That product of your balls. The forbidden fruit. Perfectly, finger-licking good, huh?
xXx Francie xXx 844-332-2639 x 208
https://phonesexcandy.com/candygirl/francie
https://phonesexcandy.com/sinfully/francie/