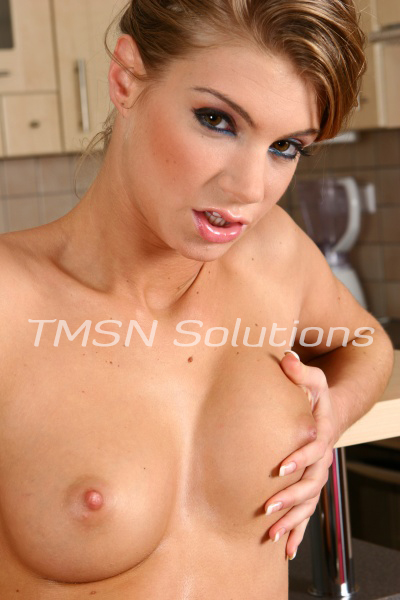 xXx Francie xXx 844-332-2639 x 208
He walked into the empty house unaware of the events that would take place. Feeling hungry from a day of work, he searched the kitchen for a snack. Not a single crumb of food was found in the cabinets, the pantry or the refrigerator for that matter. The only thing possible for him to consume with a small vial atop the kitchen counter labeled "drink me."
He had seen movies we're such vials were dangerous but the audible sound of his stomach rumbling made the decision for him. The thirsty man popped the cork off the vial and tipped it to his lips. Allowing the clear liquid to slip down his throat caused a warming sensation in his belly as soon as it landed.
Thirsty Man
It was then I strolled into the kitchen wearing nothing but a pair of tall high heels. He swallowed hard while looking up and down at my completely exposed body. "I've been waiting all day for you."  I have told him as his body began to shrink down to the size of a Lego toy.
Peering way down to where he was panicking on the floor, I let out an evil laugh. The sounds of my blooming laughter shook the thirsty Lego sized man almost as much as my heels striking the tile floor caused him to fall to his knees. I plucked up the miniature man and lifted him above my face.
"Not so thirsty now, are you?"  I teased before tracing him against my glossy covered lips. Kissing his body felt so good against the firmness of my mouth. Oh, how he screamed when I open my mouth to stick out my tongue and I rubbed his sweet tiny flavor against my taste buds.
Miniature sounds of screaming came from his mouth, I'm sure he was begging for me to save his life but it was difficult to hear him when his pitch was so small. "Don't be scared,"  I told the tiny boy and I rubbed him down my chest bone, moving him towards my bald, wet cunt lips. "I won't let anything bad happen to my new favorite toy." His screams were silenced when I plunged him between my fingers into my pussy and begin to finger fuck my giant self.
xXx Francie xXx 844-332-2639 x 208
https://phonesexcandy.com/sinfully/francie/
https://phonesexcandy.com/candygirl/francie
https://phonesexcandy.com/sinfully/francie/
https://sinfullyphonesex.com/francie/