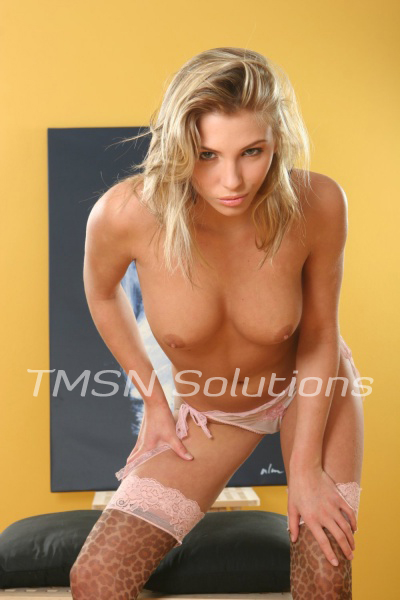 Cindy (844-332-2639) ext 435
My eyes slowly open from my blissful daydreams to see you have sent me another picture. OMG! I can't help but stare at your handsome face and how you keep flexing your perfect abs. It should be against the law for a man to be this damn sexy! You're pretty modest, but honestly, the only thing that bothers me is you are not here! I'd be willing to meet you halfway at this point! It's not just your looks, either; your personality is fantastic. The way you always make me laugh and when you compliment me… I feel hot and sexy. These days, mutual masturbation with you is all I can think about. I purposely grab one of my best Victoria's Secret bras, no pants, just the shirt and boy short panties. Soon, we are face -timing and talking to each other. I love to giggle and flirt with you.
Face -Time Fun -"How am I a tease?" I ask.
We flirt more, and as my body gets increasingly turned on. I'm finally able to fulfill the void of mutual masturbation with you. My lust for you is insatiable. Running my fingers across my impressive breast, which is about to spill out of my top, I ask you, "Do you like what you see? You reply, "Yes. However, you should undo a few more buttons."I play with the button as I smile big at you. "Oh, really?" Your eyes are fixated on my perfect breasts and smooth tan skin as you say, "Of course." I get a kinky thought and give you a very naughty look. I bring my fingers down and swiftly unbutton the shirt. Your eyes get huge as you watch my strip tease. "More?" I ask as I sit back on my bed and slowly open my legs so you can see anything you want. For more, check out part 2. Coming soon
Cindy (844-332-2639) ext 435
https://phonesexcandy.com/tlc/2023/03/24/my-step-brother-takes-my-virgin-pussy-parts-3-of-3/
https://phonesexcandy.com/sinfully/2023/03/24/oh-no-you-cant-cum-yet-parts-1-of-2/