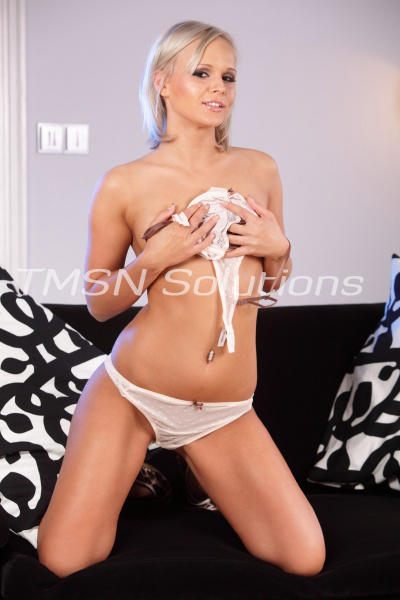 GIGI 844-332-2639 ext 299
What is the definition of a perfect lady for you? What comes in your mind, when you are alone with your fantasies and dreams? Let me guess, blonde hair, fair silky skin, perfectly shaped nails, that will scratch your back, leaving long red marks. She probably always wearing sexy lingerie around the house, teasing you by walking by, bending over, showing these sexy little panties, making your dick get hard and ready.  Well, I see you are dreaming about Eastern European Girlfriend hot, gorgeous and so tempting.
Hi, my name is Gigi and today I will fulfil your dream. Have you already listened my voice? Did you pick up this perfect teasing accent, that promise you unforgettable night? I am your Eastern European Beauty who is willing to play so bad. I have not had a nice thick cock for a while…
You WILL obey me!
You know the best (or maybe the most devil) part of me? I am the one who is in control here because I am your mean Eastern European Girlfriend. You maybe tricked by my angel face and fragile body, but I assure you, I will make you beg for my time and gratitude. Do you want to put your face in between my legs or maybe fuck my titties with your dick? You better ask me nice and polite and maybe, I will give you such a pleasure to serve me.
What are you waiting for? I will make you my slave, be ready to give me every inch of your cock and every singe drop of your cum. I am so hungry and so horny… my pussy is wet all the time. Do you think you ready for my appetite?
If you will be a good boy, you will get reward, but if no…well, I will have to teach you a lesson of how to be a perfect toy for my needs.
Eastern European Girlfriend Gigi
844-332-2639 ext 299
sinfullysexyphonesex.com/gigi/