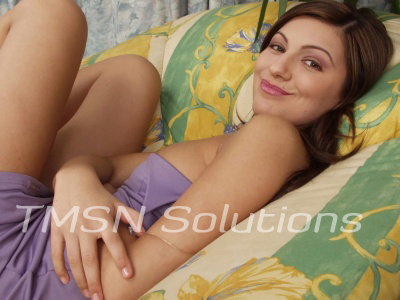 Daddy told me that I wasn't allowed to suck him today.  I could only lick and kiss his cock.  That made me upsetty spaghetti!  But no amount of pouting would change his mind.  So, I did EXACTLY what he told me to do.  I made sure to absolutely positively take my time.  My new goal was to tease and drive Daddy wild until he picked me up and fucked my brains out because he couldn't hold himself back anymore.  Daddy needed to learn who's really in charge of this relationship.  He thinks he's the one with the power but we both know that it's really me.  I just pretend to let him be the boss.
Wild
So, I got down on my knees and helped him pull off his pants.  Then I pushed his legs open so I could wiggle and settle myself between them.  I put a hand on each thigh to balance myself.  Then pouted my lips together and started to press tiny soft kisses up and down the shaft.  Batting my eyelashes and giving him sexy looks the entire time.  When I had his cock jumping at the touch of my soft little lips, I stuck my tongue out and made a point out of the tip.
I took the tip of my tongue and drew lines with it up and down the length of Daddy's cock.  Then, tilting my head to the side, I wrote my name up and down the sides.  Daddy laughed that deep sexy laugh and asked if I was claiming his cock.  Of course, I am Daddy!  I don't want just anyone having fun with your cock.  *giggles*
Daddy told me it was time for me to climb up in his lap and whisper in his ears all the sexy things he likes to hear.  I just turned my eyes up to him and put on my naughty girl smile and kept teasing his cock until he went wild and picked me up and had his way with me.
Zesty Zoey
1-844-332-2639 Ext 403